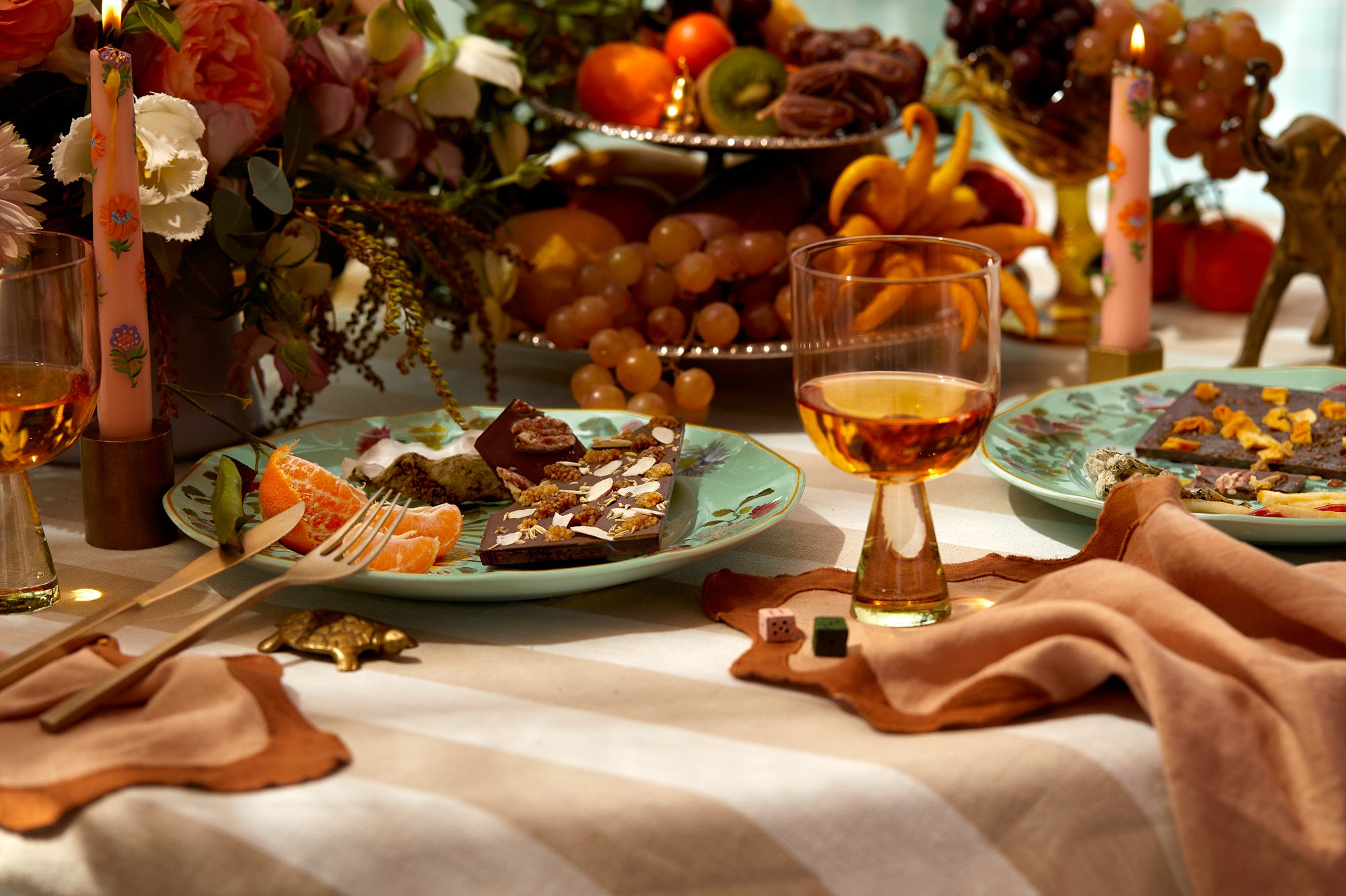 Where Sweet is a State of Mind
Welcome!
Our travels (and sweet tooths) have taken us around the world, and if there's one thing we noticed at the markets we've strolled around, the tables we've gathered at, and the shops we've peeked into, it's the depth and deliciousness of sweet that lies beyond sugar.
Jammy dates. Fruity, floral pollens. Rich cacaos. Tangy spices. And the magical fact is they're excellent for you. So we decided to explore and bring together this wider world of flavor. To craft mouthwatering combinations that really take you places. To share treats that celebrate the true meaning of sweet and to savor sweetness in everything we do.
Our Guiding Principles
No Added Sugar
Our sweetness won't ever come from refined sugar or even from the latest fad sugar substitute claiming no sugar added because, well, dates are simply better for you.
Plant-Based
Fruits, nuts, florals, and cacaos are the foundation of our product line. We follow a plant-based philosophy rooted in whole, pristine ingredients.
Organic,
Whenever Possible
Our ingredients will always be organic, unless we face unforeseen shortages or natural disruptions to crops.
Naturally,
Gluten-Free
We choose ingredients that are naturally free of wheat proteins, making it more inclusive for all.
Welcome to the land of
Spring & Mulberry.