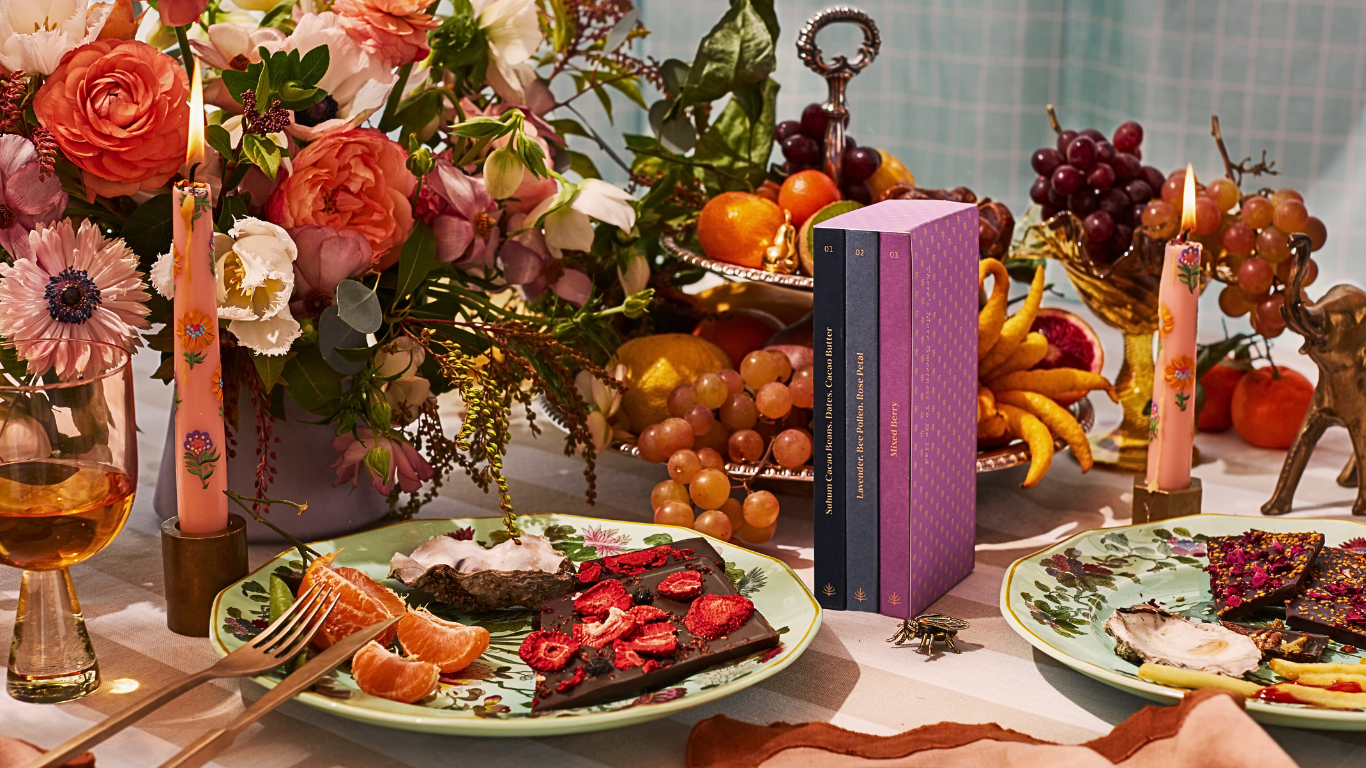 Exploring a world of sweet beyond sugar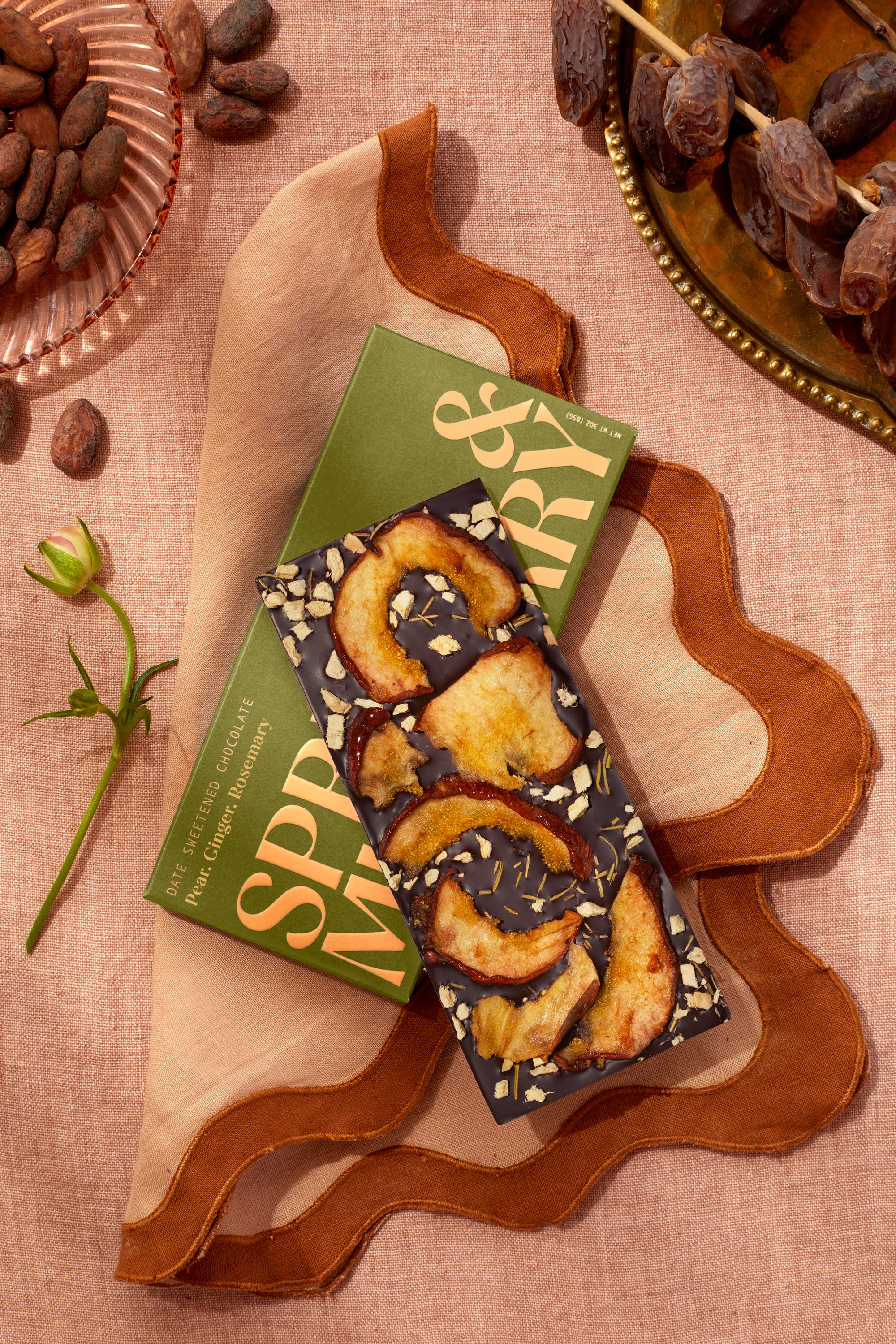 the good kind of wintry mix
Introducing:
Pear, Ginger, Rosemary
When the weather outside is frightful, this bar is so delightful. Supple pears, freeze-dried ginger, and aromatic rosemary sprigs blanket our date-sweetened chocolate for an earthy flavor with a zesty finish perfect during winter's chill.
The Signature Collection
Date Sweetened Chocolate in 5 Stellar Flavors
Our dark chocolate is sweetened only with dates (yes, dates!) then topped with the best ingredients we could find.
The Spring & Mulberry Way
When it comes to sweetness, we believe there's just so much more than the one note of sugar. So, we're exploring this wider world of flavor and sharing what we find–crafting mouthwatering, naturally fantastic-for-you treats that really take you places.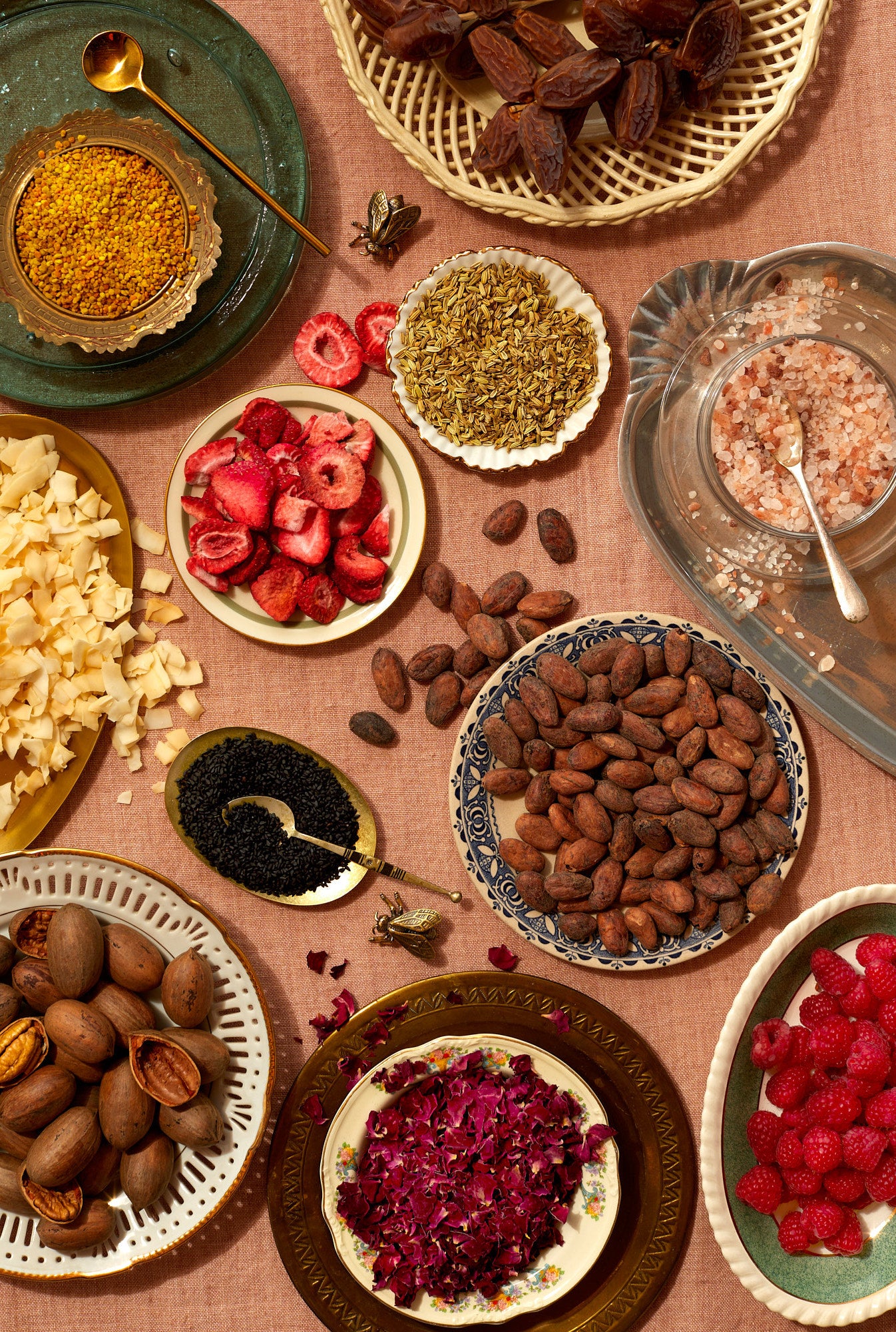 Why Dates, You Ask?
These jammy, complex and delectable fruits provide ample sweetness, naturally bringing out the richness of cacao–and, best of all, they're ridiculously good for you.
Satisfy your sweet tooth with
good-for-you benefits
Healthy Perks
It's True! Dates have more antioxidants than blueberries and more potassium than bananas.
No Sugar Highs
Dates have a lower glycemic index than sugar, honey, or maple syrup – meaning less sugar highs (and lows).
Full of Fiber
With a good dose of fiber, dates help regulate digestion, slow the absorption of naturally occurring sugars, and improve gut health.