Bar 03
Date Sweetened Chocolate
Mixed Berry
MADE WITH 72% CACAO
0 GRAMS ADDED SUGAR
Tastes Like
Sweet and tangy just-plucked fruit
Feels Like
An evening aperitif
Bright and fruity with a tinge of tartness, this bar features delicious in-season strawberries, blueberries, and red raspberries that bring a mouthwatering jamminess to our date sweetened dark chocolate, all with no added sugar.

NET WT 3OZ (85G)
No Added Sugar
Because there's more sweetness out there.
Organic, Wherever Possible
Unless we face supply disruptions.
Plant-Based
Fruits, nuts, florals, and cacaos are the foundation.
Naturally, Gluten-Free
Naturally free of wheat proteins, making it more inclusive for all.
Suhum Cacao Beans*
Dates*
Cacao Butter*
Strawberries*
Red Raspberries
Blueberries*
MAY CONTAIN TRACES OF TREE NUTS OR PEANUTS
*ORGANIC
Store in a cool, dry space
Your kitchen pantry is perfect.
Refrigerating or freezing may cause blooming
Perfectly safe, but slightly unsightly.
Consume to your heart's content!
Preferably in the company of good friends, basking in the glow of the setting sun.
You say it best
"I love the Mixed Berry bar more than anything. So good, it's crazy."
— PIA
"How did you possibly know how to create my dream chocolate bar? Chocolate covered strawberries are my favorite. I could eat this whole bar, but I won't, because then it would be all gone."
— JACQ
Why we love this flavor
01
Strawberries
These heart-shaped strawberry slices offer up bright, fruit flavor and supple texture—and contain higher nutrients than their fresh counterparts. They're picked in-season and frozen on site, locking in manganese, folate, and vitamin C.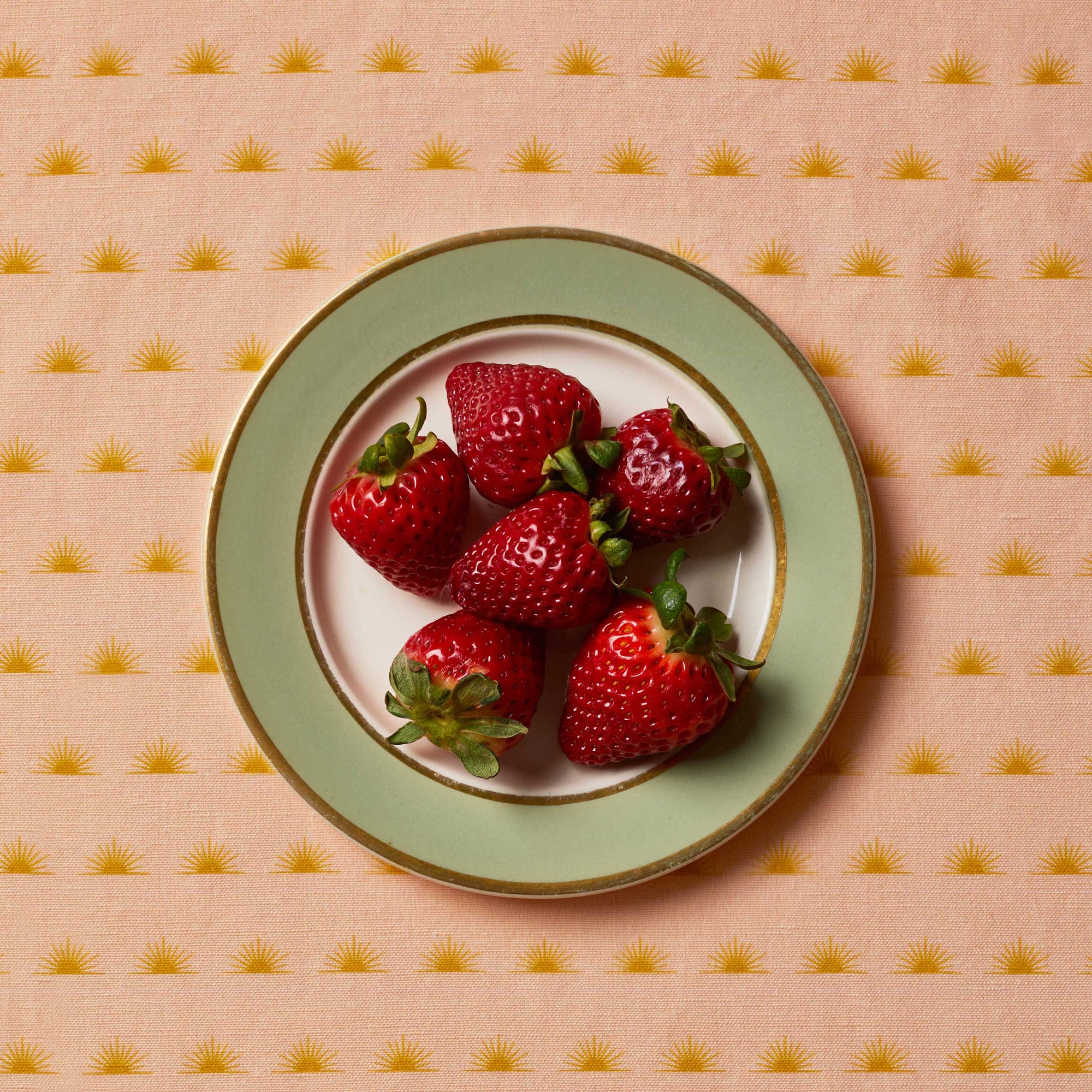 02
Red Raspberries
Micro-dried red raspberries are the hero of this chocolate bar, offering a toothsome, tart crunch that balances the smooth richness of the chocolate and the suppleness of freeze-dried fruits. Studies have shown that raspberries help regulate blood sugar due to their high fiber and tannin content.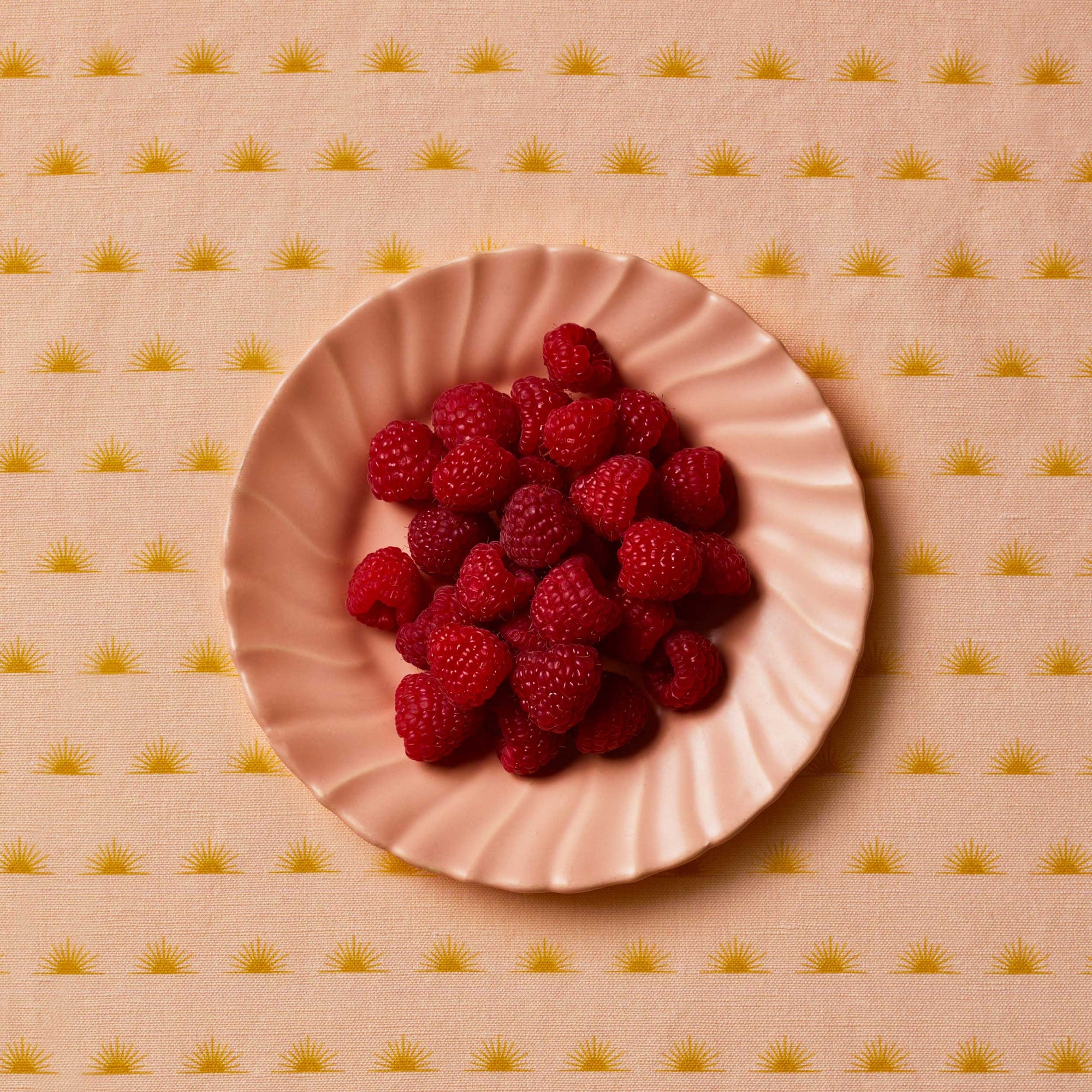 03
Blueberries
An antioxidant powerhouse, blueberries contain more than nearly all other fruits & vegetables (except dates!), protecting your body from free radicals that cause disease. Our blueberries are freeze-dried, offering subtle sweetness & an airy texture.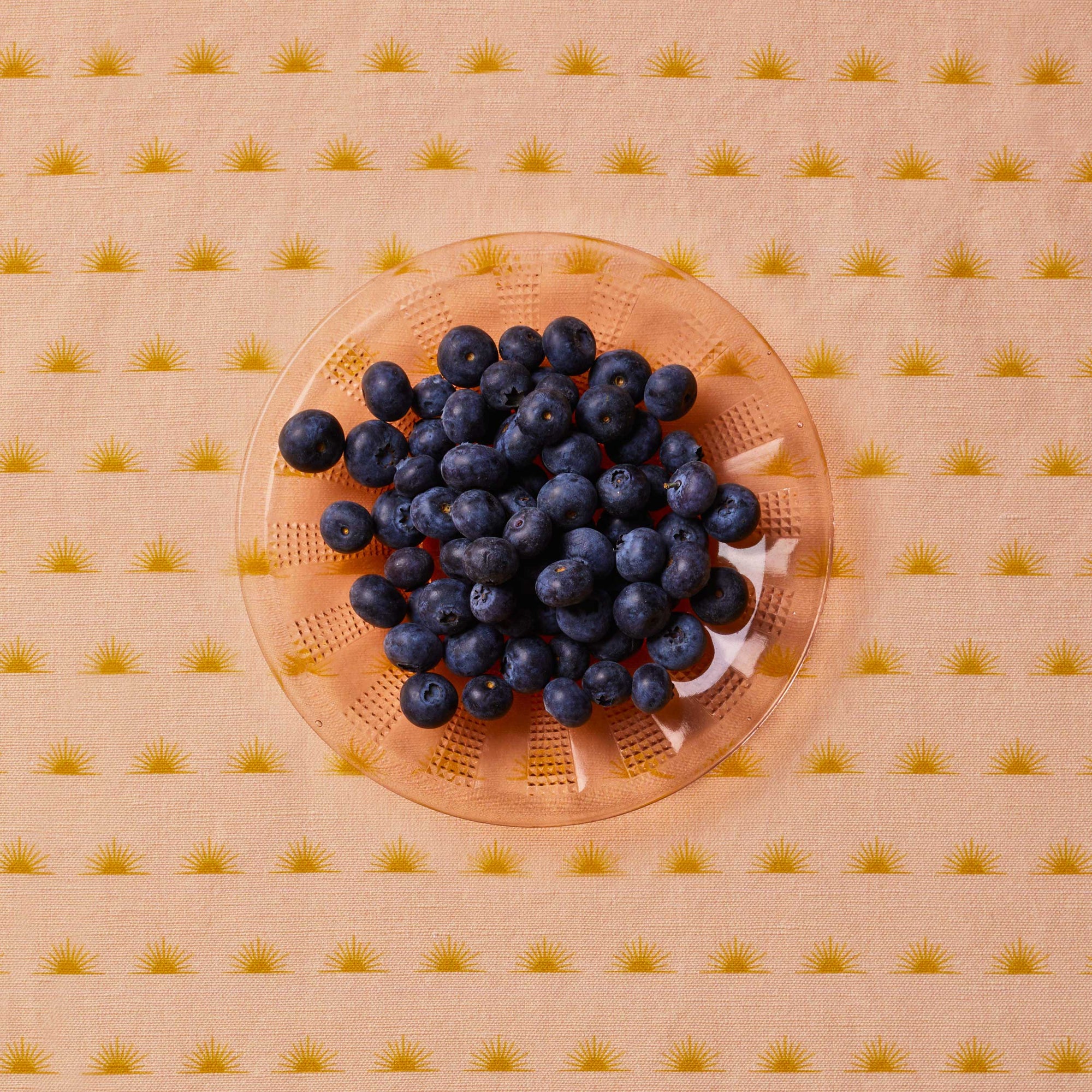 04
Cacao Beans
Our Suhum Cacao is what chocolate is meant to be—sumptuous, fudgy, and rich. These incredible beans offer the highest iron content of any plant and boost serotonin, tryptophan, tyrosine, and phenylethylamine—bliss chemicals associated with wellbeing and happiness.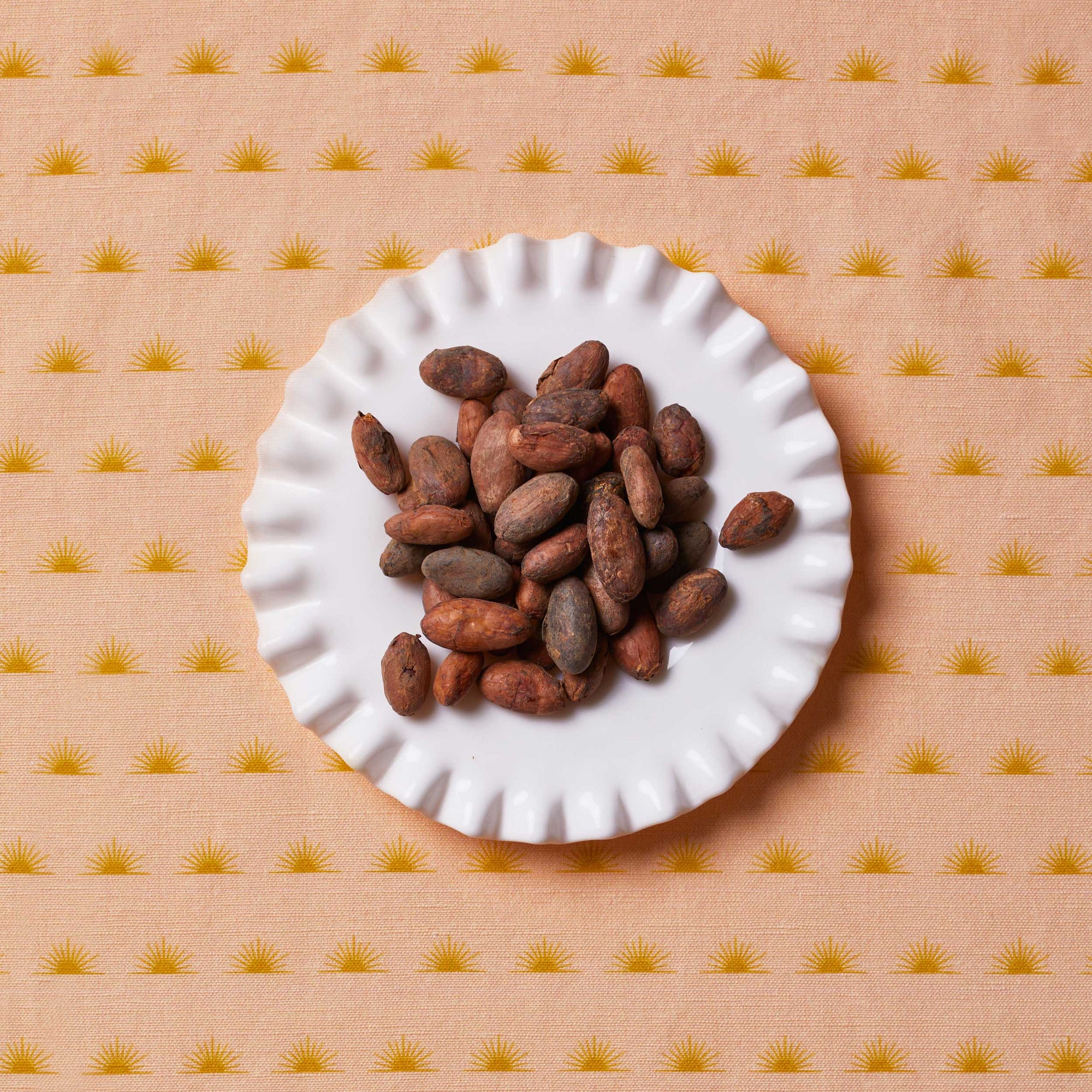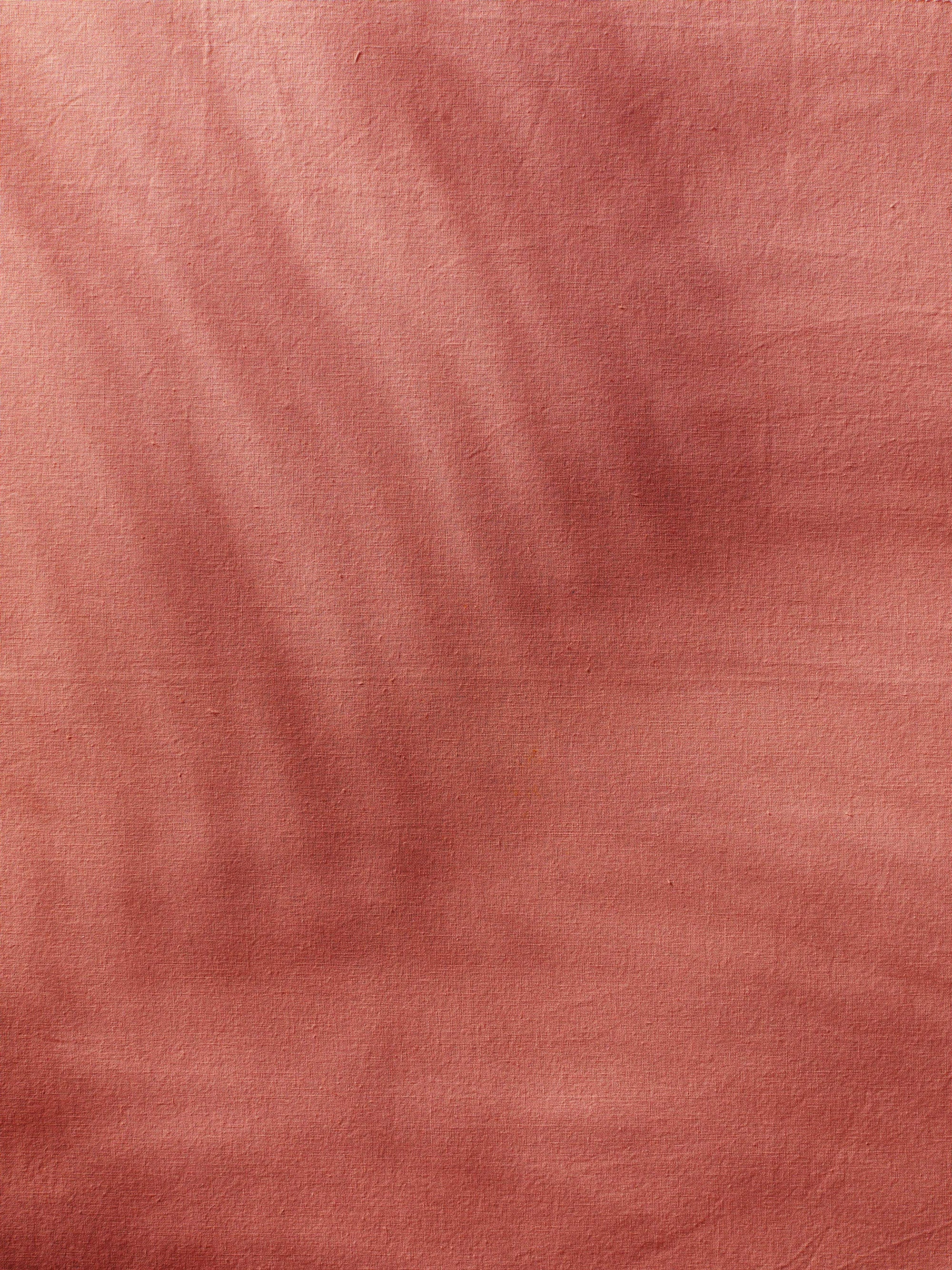 Send a Little Sweetness
Our most popular flavors are ready-to-gift