Bar 01
Date Sweetened Chocolate
Pure Dark
MADE WITH 72% CACAO
0 GRAMS ADDED SUGAR
Tastes Like
Chocolate as it was meant to be
Feels Like
Putting on that perfect song
Where it all begins. Our sumptuous date-sweetened dark chocolate is crafted by hand using just three delicious, organic ingredients: cacao beans, cacao butter, and dates. The result is a rich, velvety bar that celebrates the true flavor of chocolate.
NET WT 3OZ (85G)
No Added Sugar
Because there's more sweetness out there.
Organic, Wherever Possible
Unless we face supply disruptions.
Plant-Based
Fruits, nuts, florals, and cacaos are the foundation.
Naturally, Gluten-Free
Naturally free of wheat proteins, making it more inclusive for all.
Suhum Cacao Beans*
Dates*
Cacao Butter*
MAY CONTAIN TRACES OF TREE NUTS
*ORGANIC
Store in a cool, dry space
Your kitchen pantry is perfect.
Refrigerating or freezing may cause blooming
Perfectly safe, but slightly unsightly.
Consume to your heart's content!
Preferably in the company of good friends, basking in the glow of the setting sun.
You say it best
"What kind of sorcery is behind this chocolate?! I cannot believe my tastebuds. I think it's the most delicious chocolate I've ever tasted."
— SARAH
"Love at first bite."
— ERICA
Why we love this flavor
01
Cacao Beans
Our Suhum Cacao is what chocolate is meant to be—sumptuous, fudgy, and rich. These incredible beans offer the highest iron content of any plant and boost serotonin, tryptophan, tyrosine, and phenylethylamine—bliss chemicals associated with wellbeing and happiness.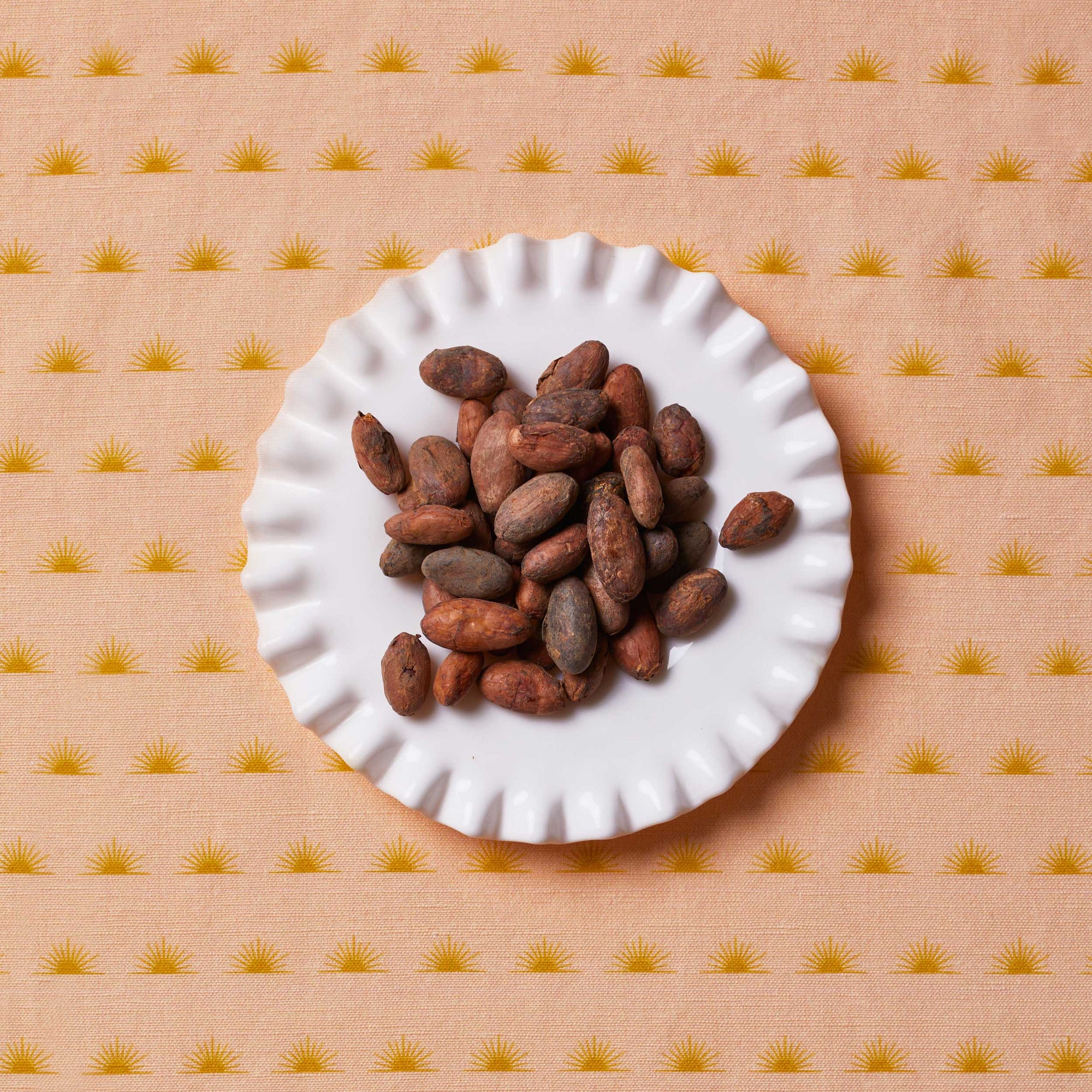 02
Dates
The Earth's original sweet treat, dates have been cultivated in the Indus Valley since 5000BC. What makes dates so great is their high fiber content (slowing the digestion of sugar) and unique nutrition profile (serving up more antioxidants than blueberries, more potassium than bananas).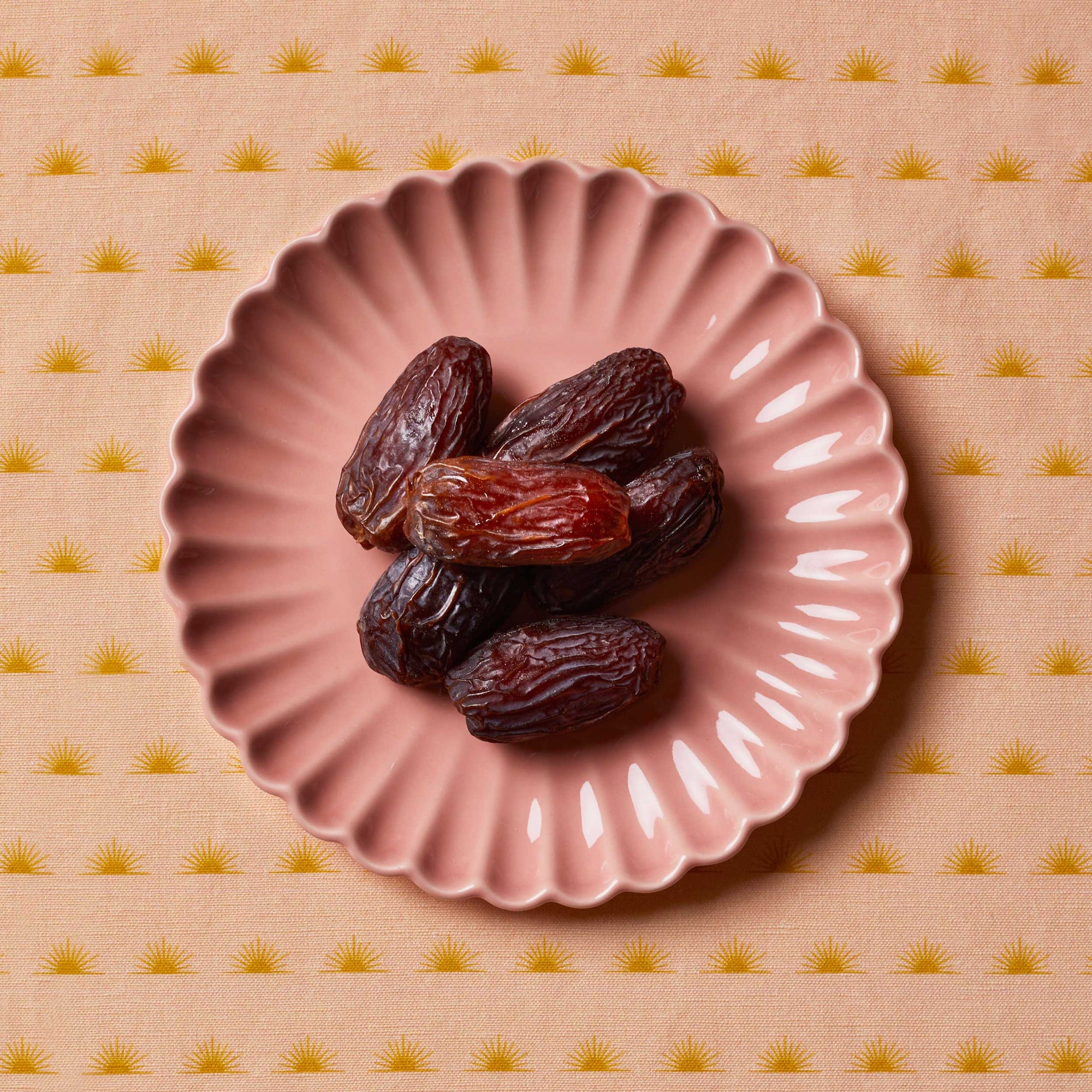 03
Cacao Butter
Cacao Butter, aka theobroma oil, is the good fat extracted from the cacao bean. It's responsible for our chocolate's smooth, creamy, melt-in-your-mouth texture. Plus, it's packed with vitamin K, vitamin E, and choline. Win Win.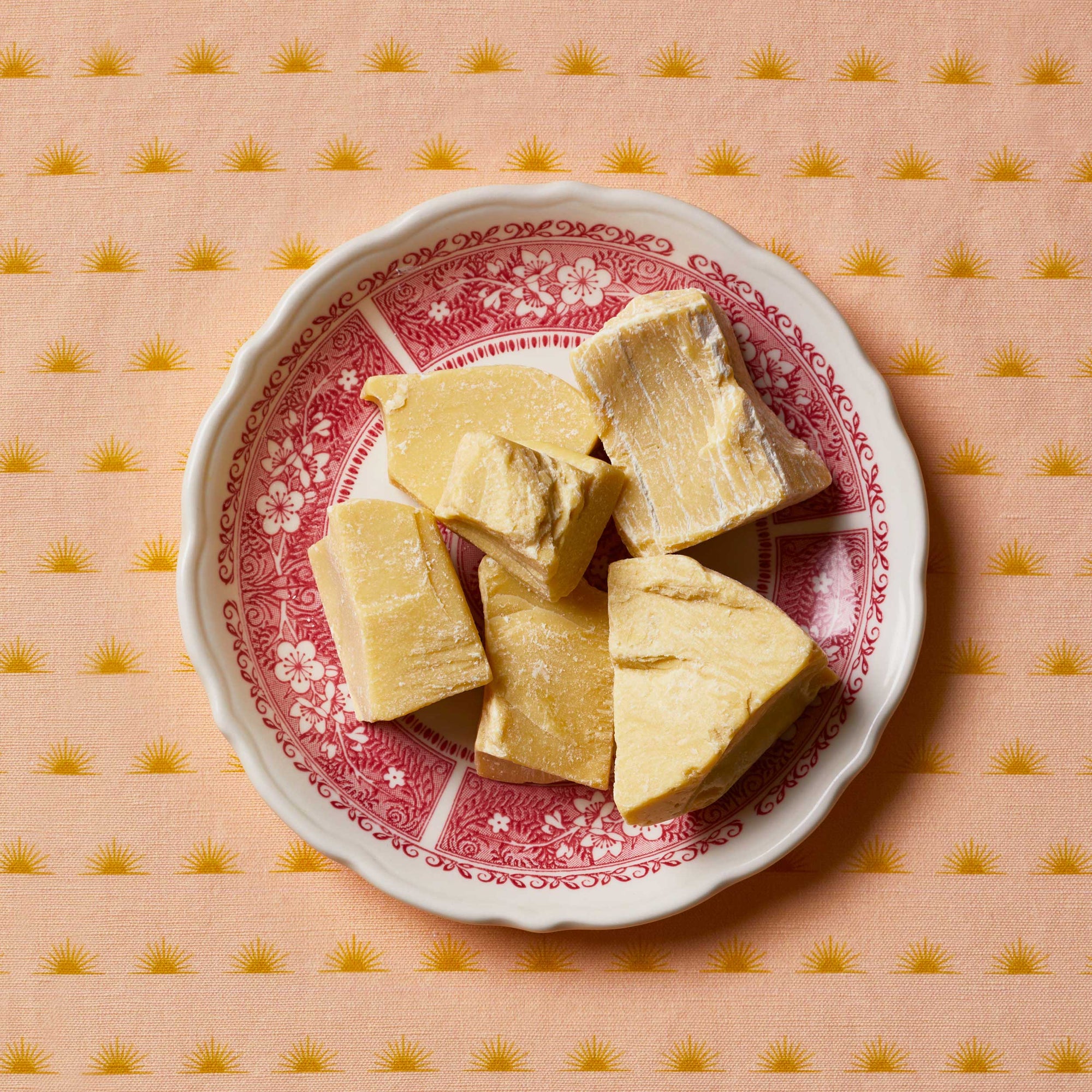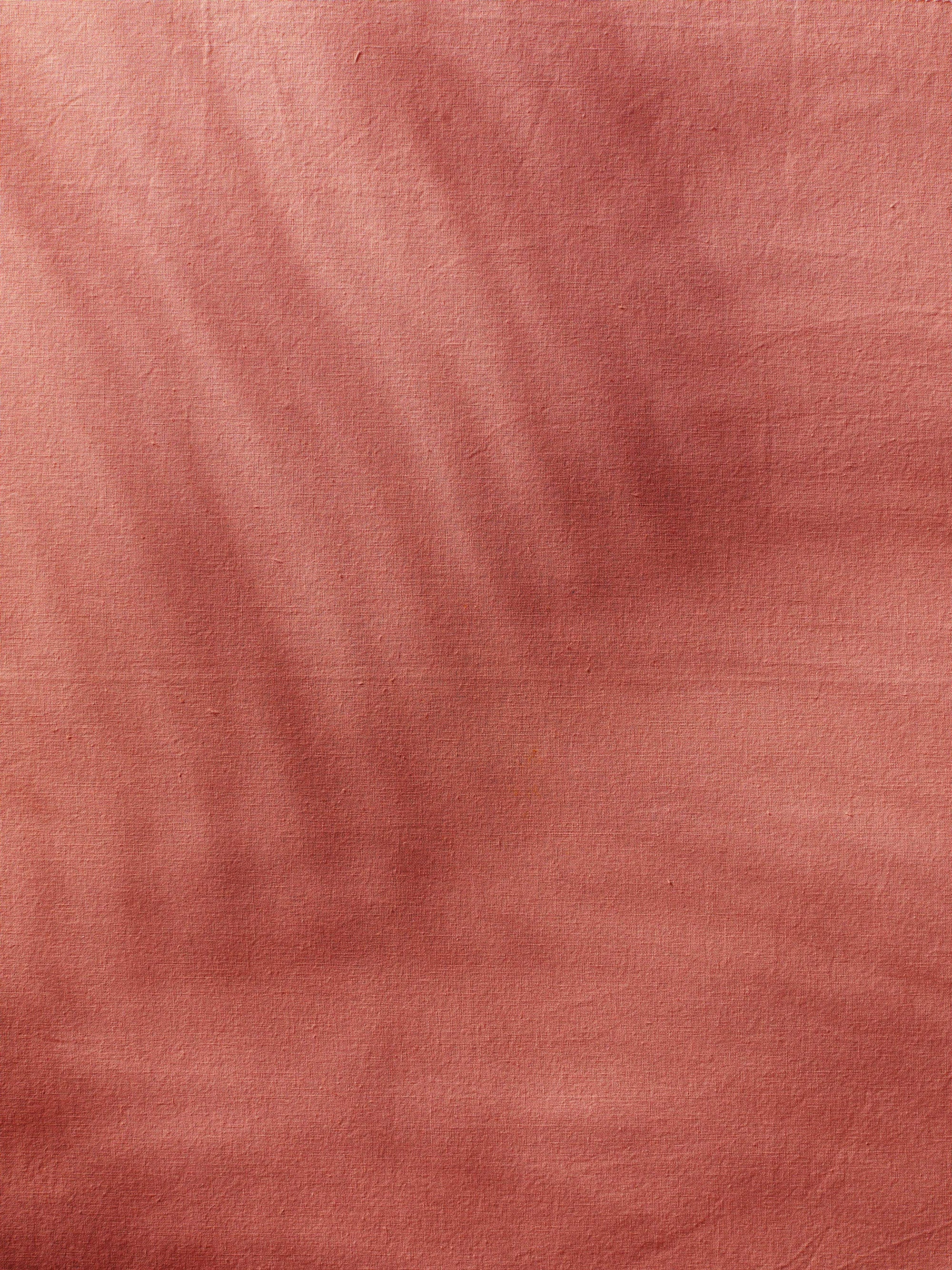 Send a Little Sweetness
Our most popular flavors are ready-to-gift