Bar 06
Date Sweetened Chocolate
White Mulberry, Almond, Fennel
MADE WITH 72% CACAO
0 GRAMS ADDED SUGAR
Tastes Like
Sipping a digestif, neat
Feels Like
Warm sunshine after the rain
White mulberries, crisp almonds, and verdant fennel seeds sit atop our rich, date-sweetened dark chocolate, offering up subtle notes of milk, anise, and honeyed nectar — this refreshing trio makes a perfect palate cleanser after any meal. 
NET WT 3.25OZ (85G)
No Added Sugar
Because there's more sweetness out there.
Organic, Wherever Possible
Unless we face supply disruptions.
Plant-Based
Fruits, nuts, florals, and cacaos are the foundation.
Naturally, Gluten-Free
Naturally free of wheat proteins, making it more inclusive for all.
Suhum Cacao Beans*
Dates*
Cacao Butter*
White Mulberries*
Almonds*
Fennel Seeds*
Store in a cool, dry space
Your kitchen pantry is perfect.
Refrigerating or freezing may cause blooming
Perfectly safe, but slightly unsightly.
Consume to your heart's content!
Preferably in the company of good friends, basking in the glow of the setting sun.
You say it best
"This bar is unreal - I can't eat licorice because of my celiac, and you answered all my prayers for bringing it back into my life. Thank you!"
— KERRILYNN
"You really made something special with this bar. The amount of fennel is incredible - it transports me back home to Italy!!"
— MARIANNA
Why we love this flavor
01
Fennel Seeds
Fennel is easy to hate, which makes it much more fun to love. An ancient, culinary herb and medicinal plant, fennel's impressive health benefits come from the antioxidants and potent plant compounds they contain (more than 87!) that act as anti-inflammatory agents. During the Middle Ages, fennel was hung over doorways to drive away evil spirits — spooky!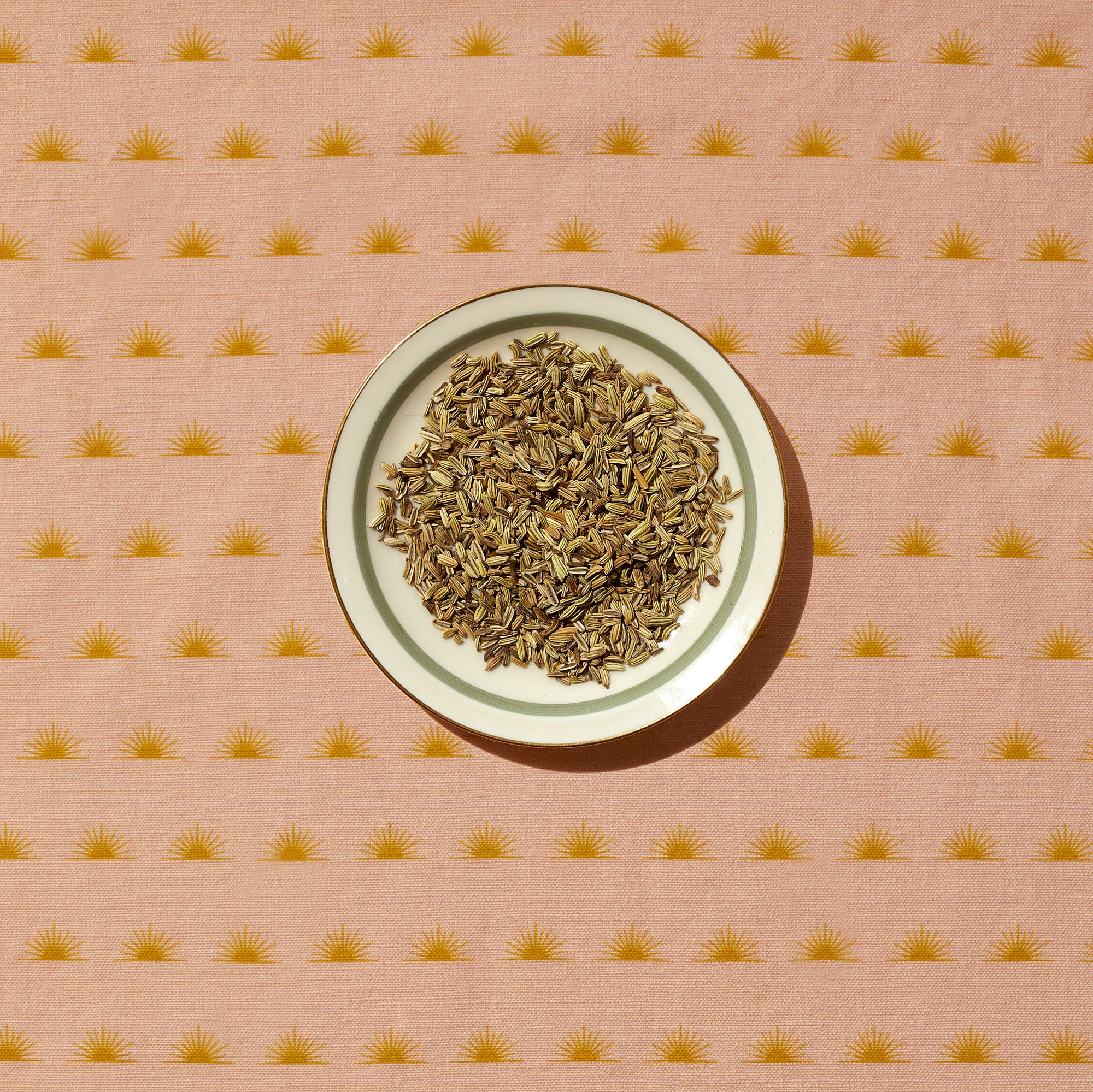 02
White Mulberries
Mulberries are a nutritional powerhouse! A single serving offers up 30% of your daily iron, 4g of protein, and more Vitamin C than oranges (who knew?). Also high in fiber, mulberries slow the absorption of sugar in the blood stream. Mull that over!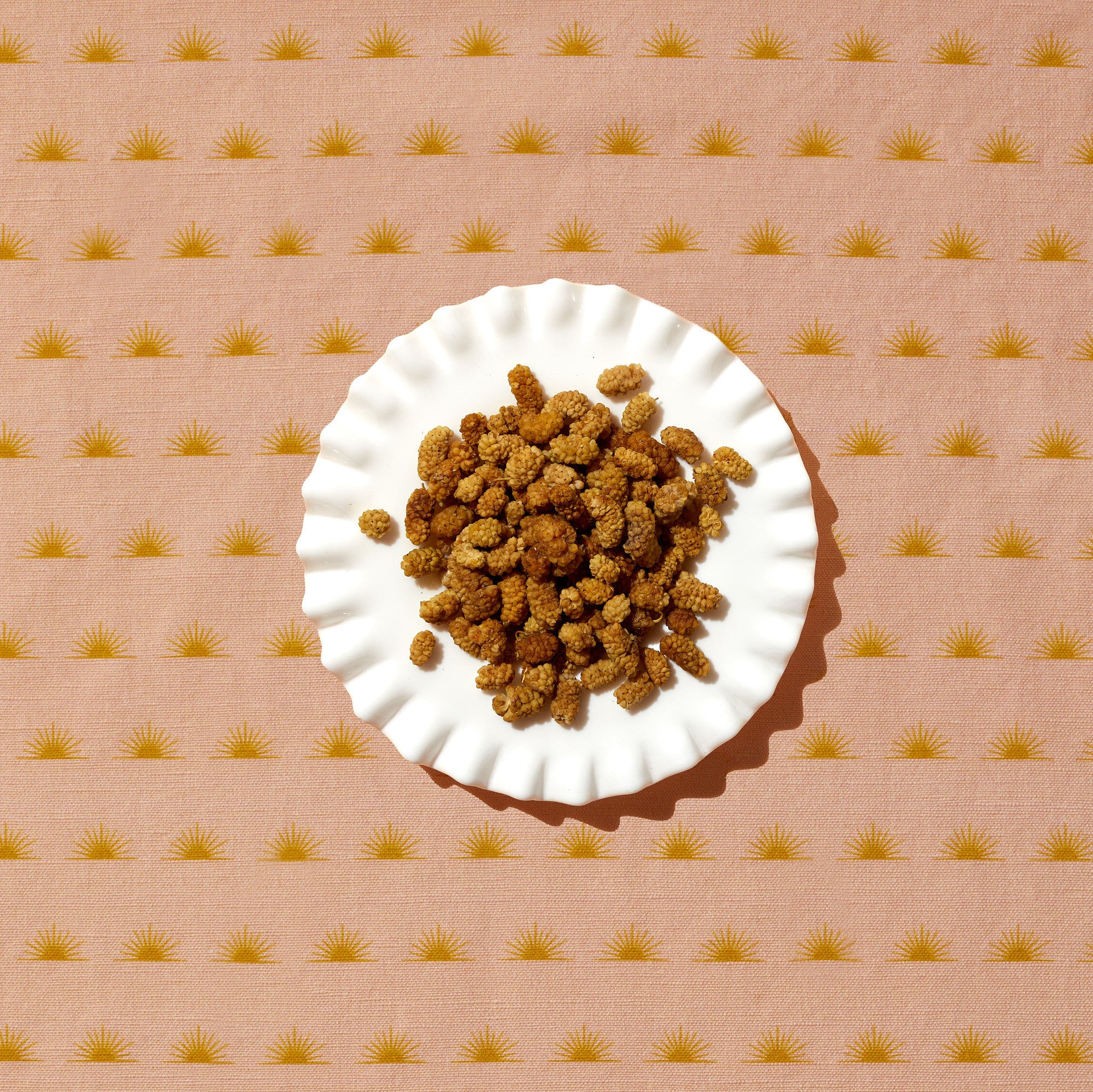 03
Almond
The world's most popular nut - found in most every culture - almonds come from a tree of the Rose family (a lovely surprise). They are high in magnesium, a mineral important to proper insulin function and the powerful antioxidants in almonds are largely concentrated in skin, which is why we simply slice them up.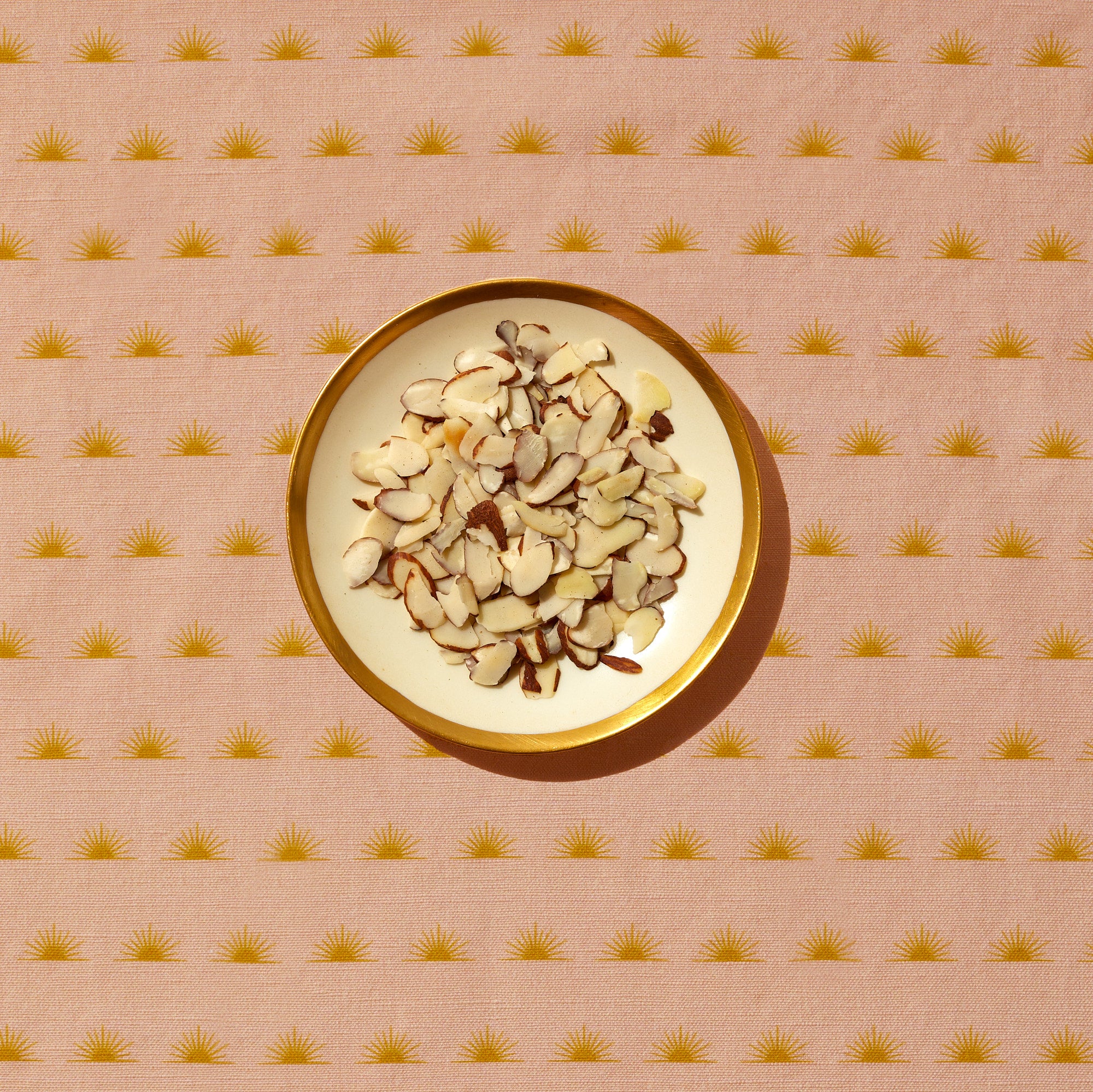 04
Cacao Beans
Our Suhum Cacao is what chocolate is meant to be - sumptuous, fudgy, and rich. These incredible beans offer the highest iron content of any plant and boost serotonin, tryptophan, tyrosine, and phenylethylamine — bliss chemicals associated with wellbeing and happiness.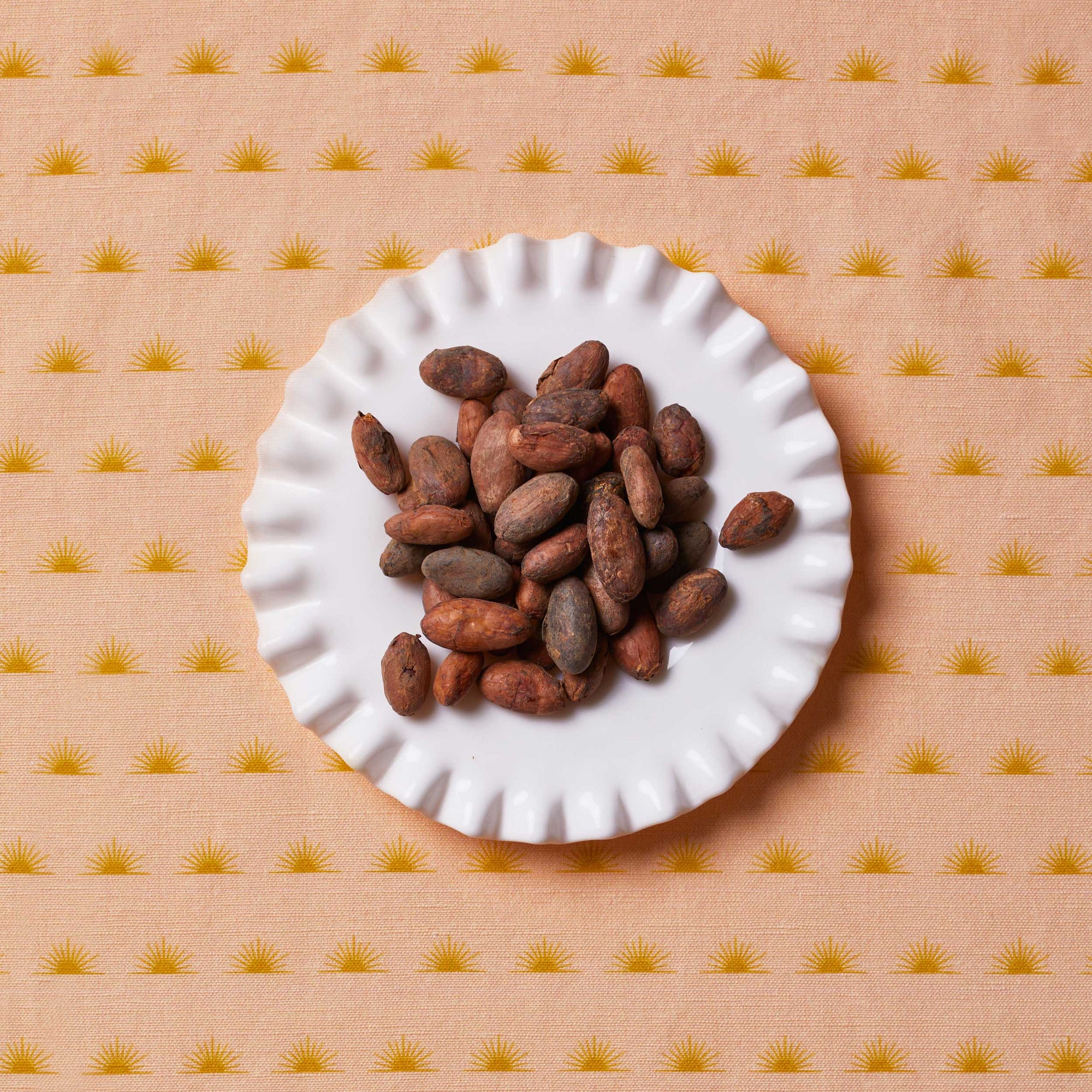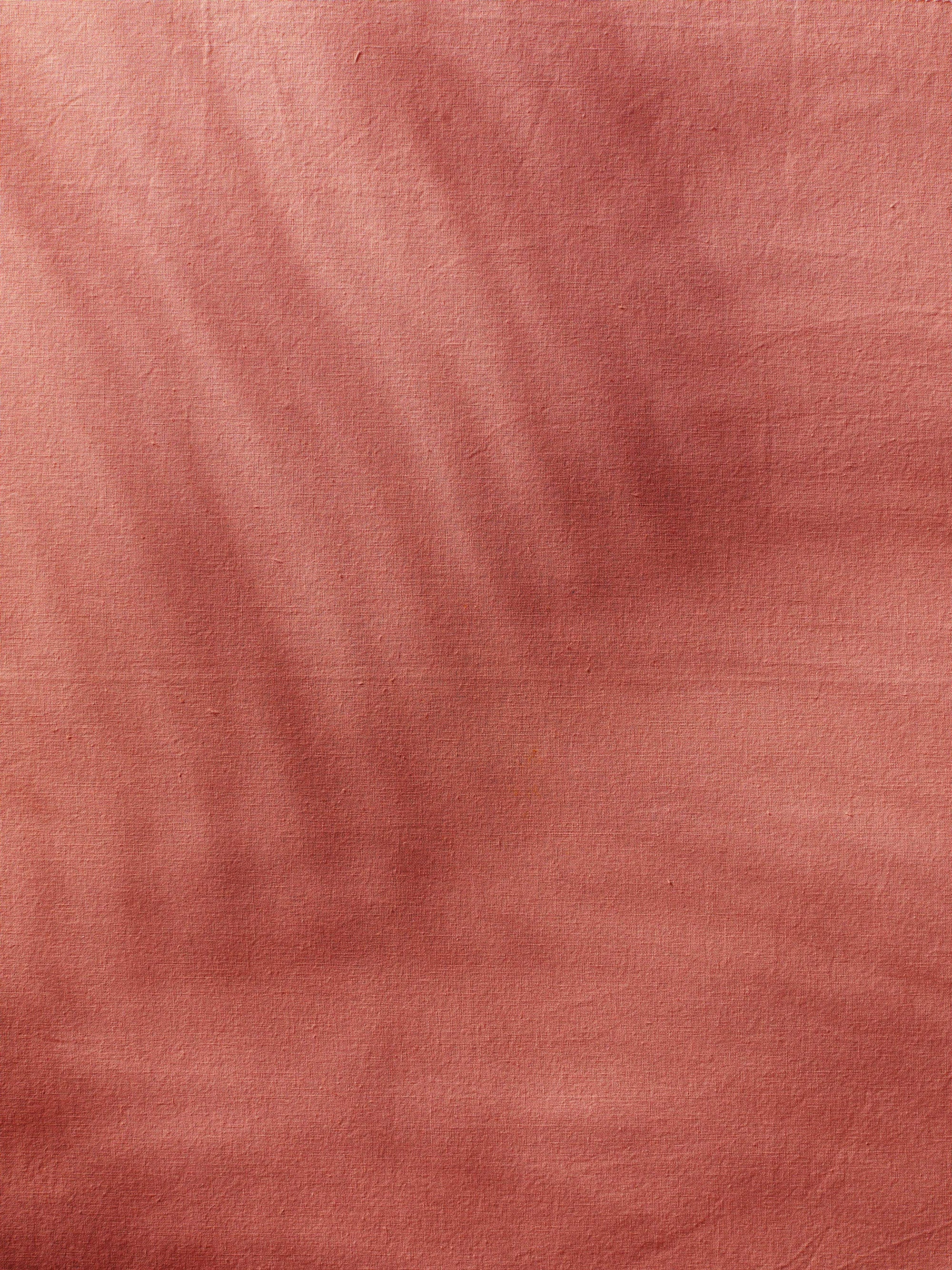 Send a Little Sweetness
Our most popular flavors are ready-to-gift