Bar 04
Date Sweetened Chocolate
Mango, Urfa Chili, Black Lime
MADE WITH 72% CACAO
0 GRAMS ADDED SUGAR
Tastes Like
Sun-cured sweetness, smoke, and zest
Feels Like
Late afternoon at the spice market
Succulent mango slices mingle with subtly smoky chili, tart black lime, and a pinch of flake salt, setting off a savory sweetness atop our date-sweetened dark chocolate that feels both tantalizing and enchanting.

NET WT 3.25OZ (92G)
No Added Sugar
Because there's more sweetness out there.
Organic, Wherever Possible
Unless we face supply disruptions.
Plant-Based
Fruits, nuts, florals, and cacaos are the foundation.
Naturally, Gluten-Free
Naturally free of wheat proteins, making it more inclusive for all.
Suhum Cacao Beans*
Dates*
Cacao Butter*
Unsweetened Dried Mango
Spicewalla Urfa Chili
Black Lime
Jacobsen Flake Salt
MAY CONTAIN TRACES OF TREE NUTS
*ORGANIC
Store in a cool, dry space
Your kitchen pantry is perfect.
Refrigerating or freezing may cause blooming
Perfectly safe, but slightly unsightly.
Consume to your heart's content!
Preferably in the company of good friends, basking in the glow of the setting sun.
You say it best
"The ufra chili on this is mango bar *chef's kiss* so good. "
— MELANIE
"I thought mixed berry would be my favorite, but I love this fun mix – mango, urfa chili, black lime. A little sweet, a little spicy, and very satisfying."
— LAURA
Why we love this flavor
01
Mango
Originating from India and Bangledesh, mangoes win the prize for the world's most popular fruit, offering a succulent and aromatic tasting experience. Packed with dietary fibers, they aid in the digestion of sugars, and contain a super antioxidant called mangiferin that is known to be good for heart health. Bonus!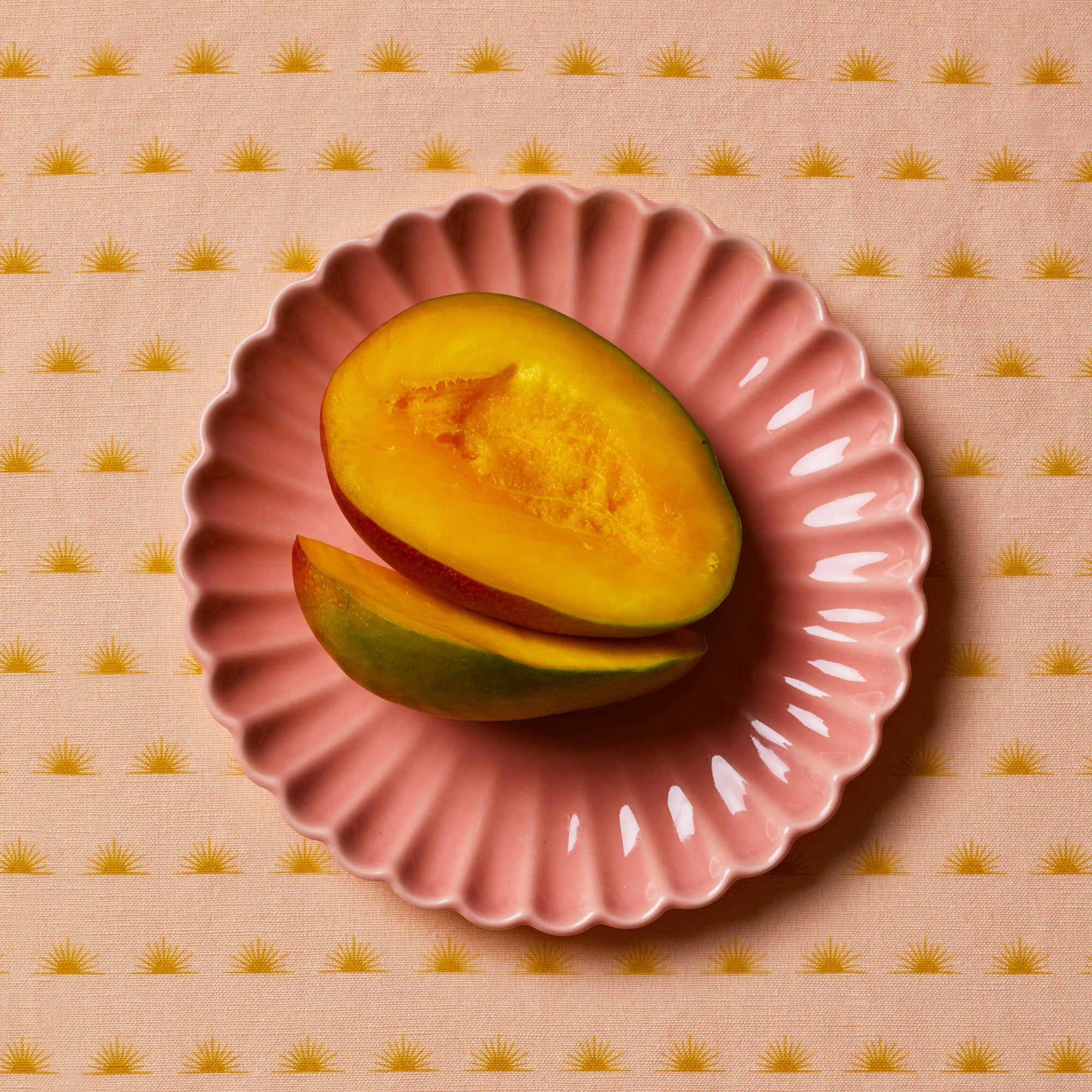 02
Urfa Chili
Spiceawalla Urfa Chili is grown in the hills surrounding the ancient Turkish city of Urfa, where the hot, dry days, cold nights, and sandy soil create a unique terroir. Cured in the sun and stone-ground, our Urfa Chili packs a smoky kick and subtle sweetness, with notes of raisin and coffee. They also contain folate (that spurs metabolism) and capicsum (that offers antioxidant properties).
03
Black Lime
Common in Persian cooking, black limes are a versatile, ancient Omani spice with a savory, tart flavor. Nutritionally, they're rich in vitamins, especially vitamin D and vitamin C, and pack a huge concentration of minerals, including potassium and calcium.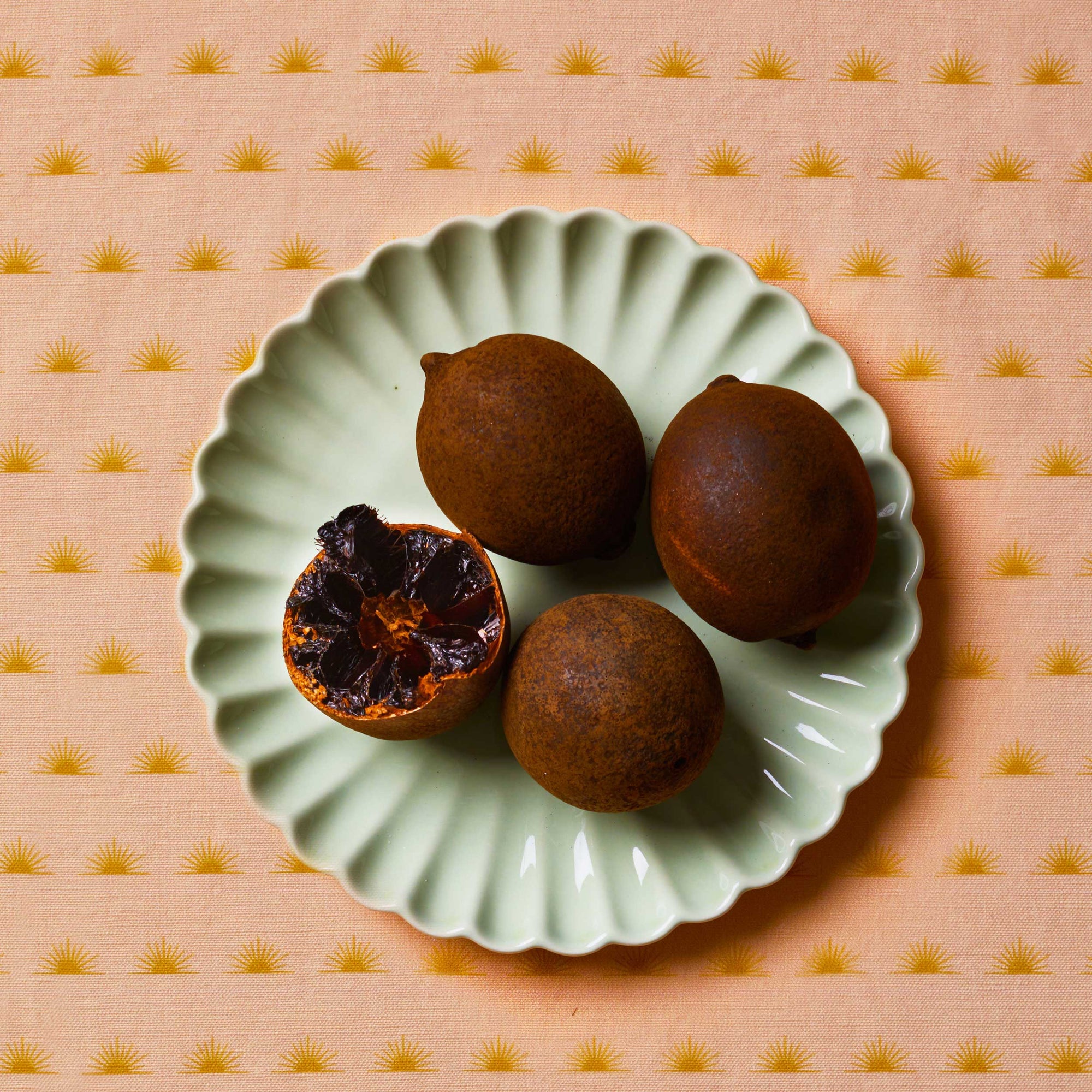 04
Cacao Beans
Our Suhum Cacao is what chocolate is meant to be—sumptuous, fudgy, and rich. These incredible beans offer the highest iron content of any plant and boost serotonin, tryptophan, tyrosine, and phenylethylamine—bliss chemicals associated with wellbeing and happiness.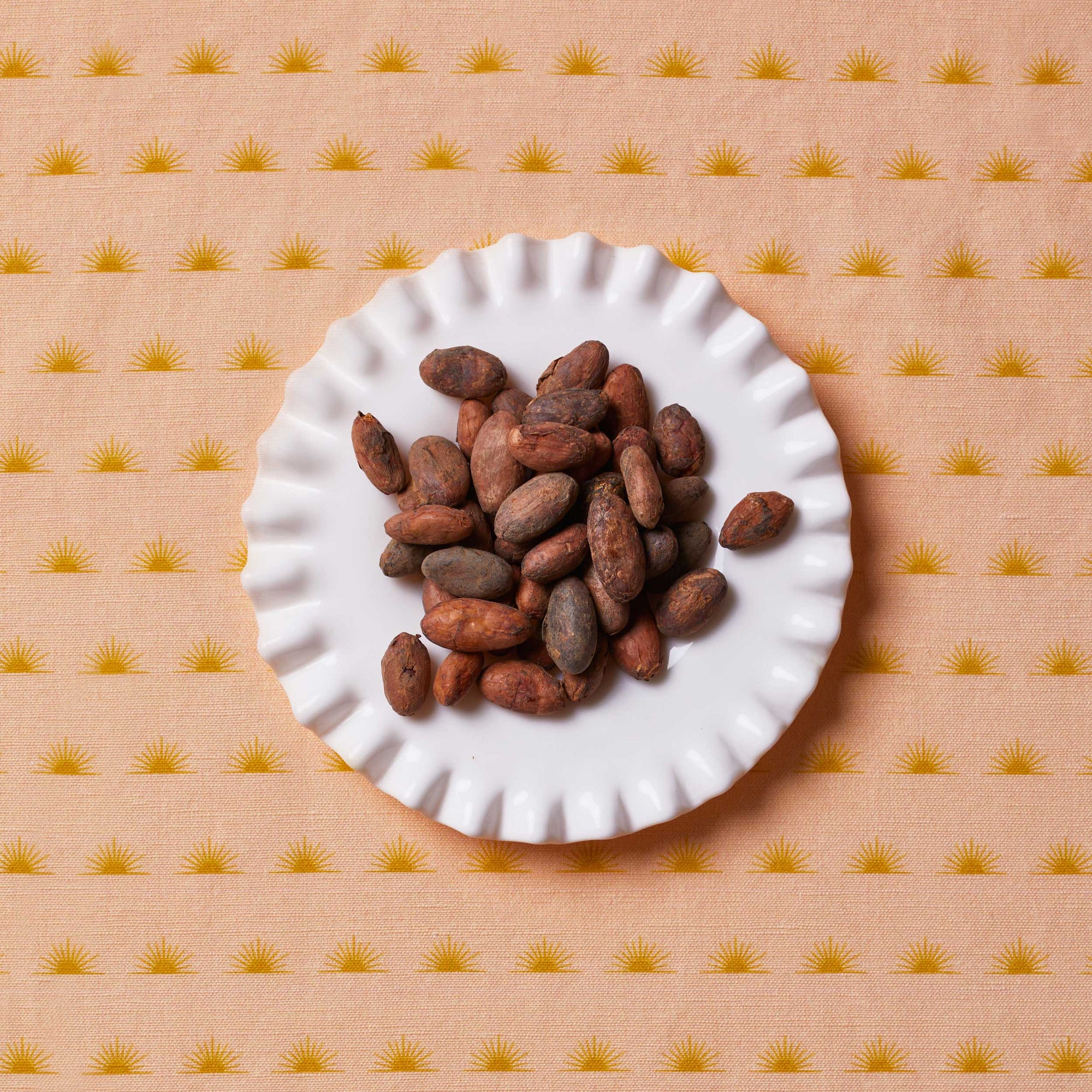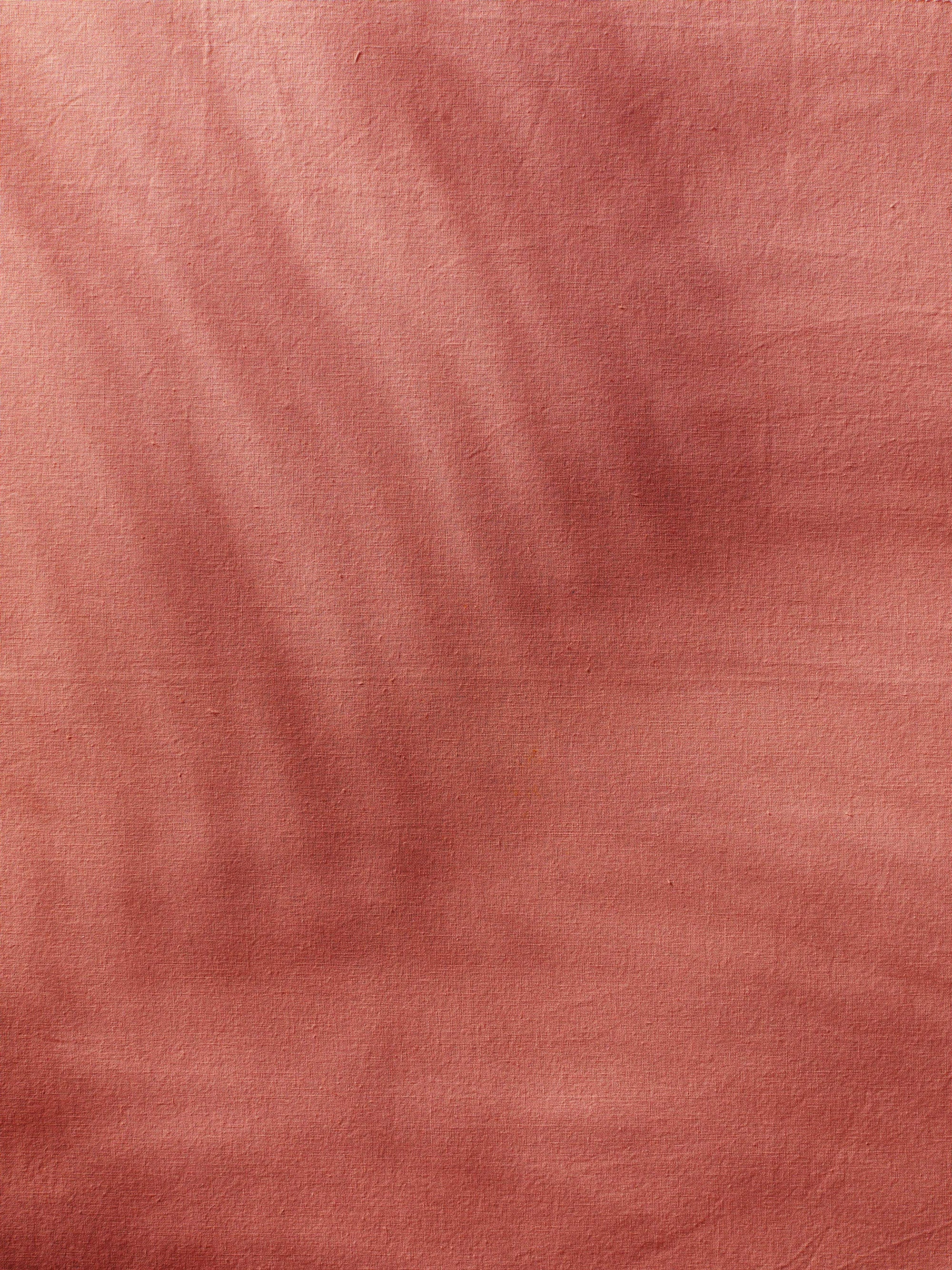 Send a Little Sweetness
Our most popular flavors are ready-to-gift