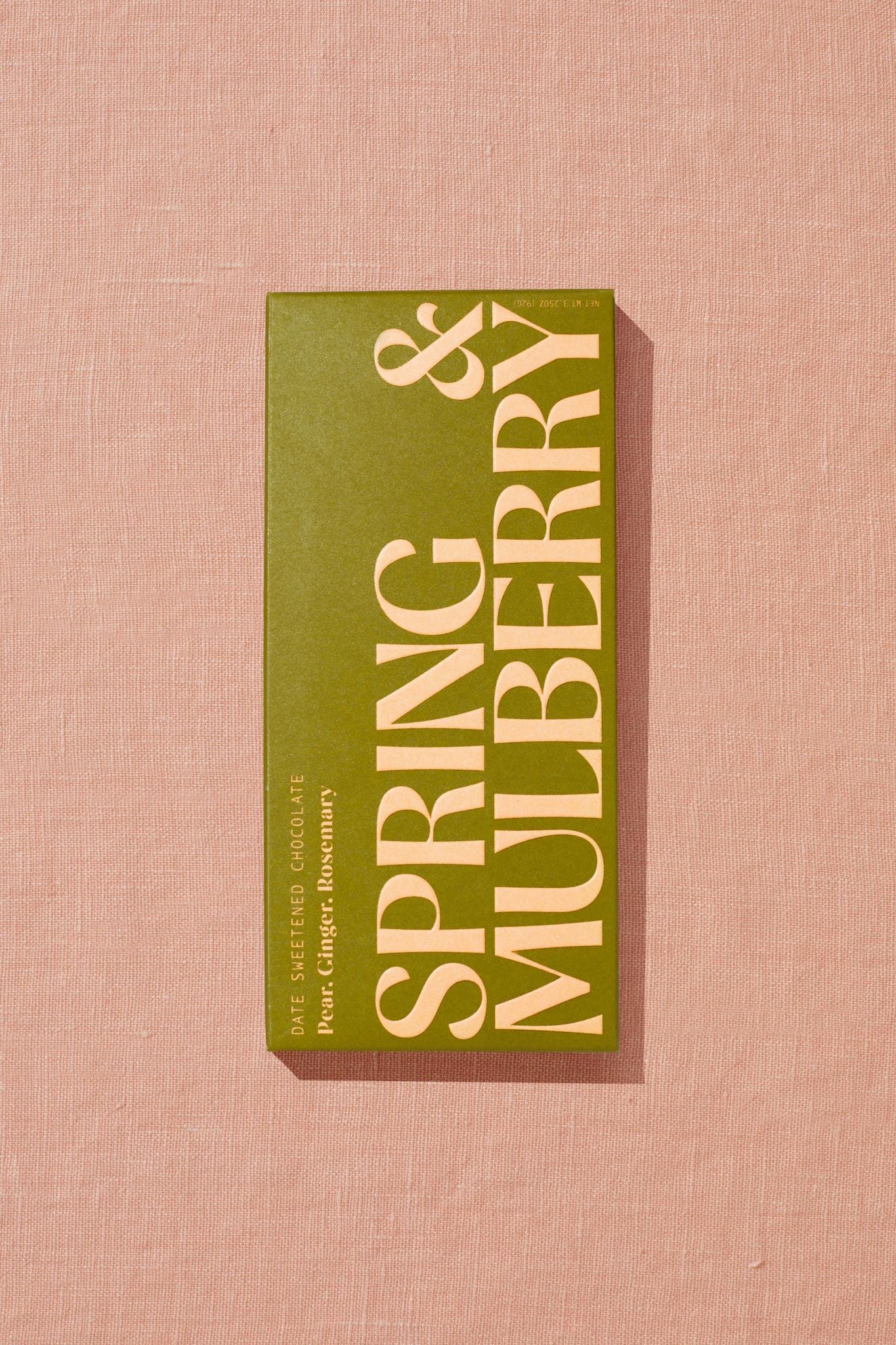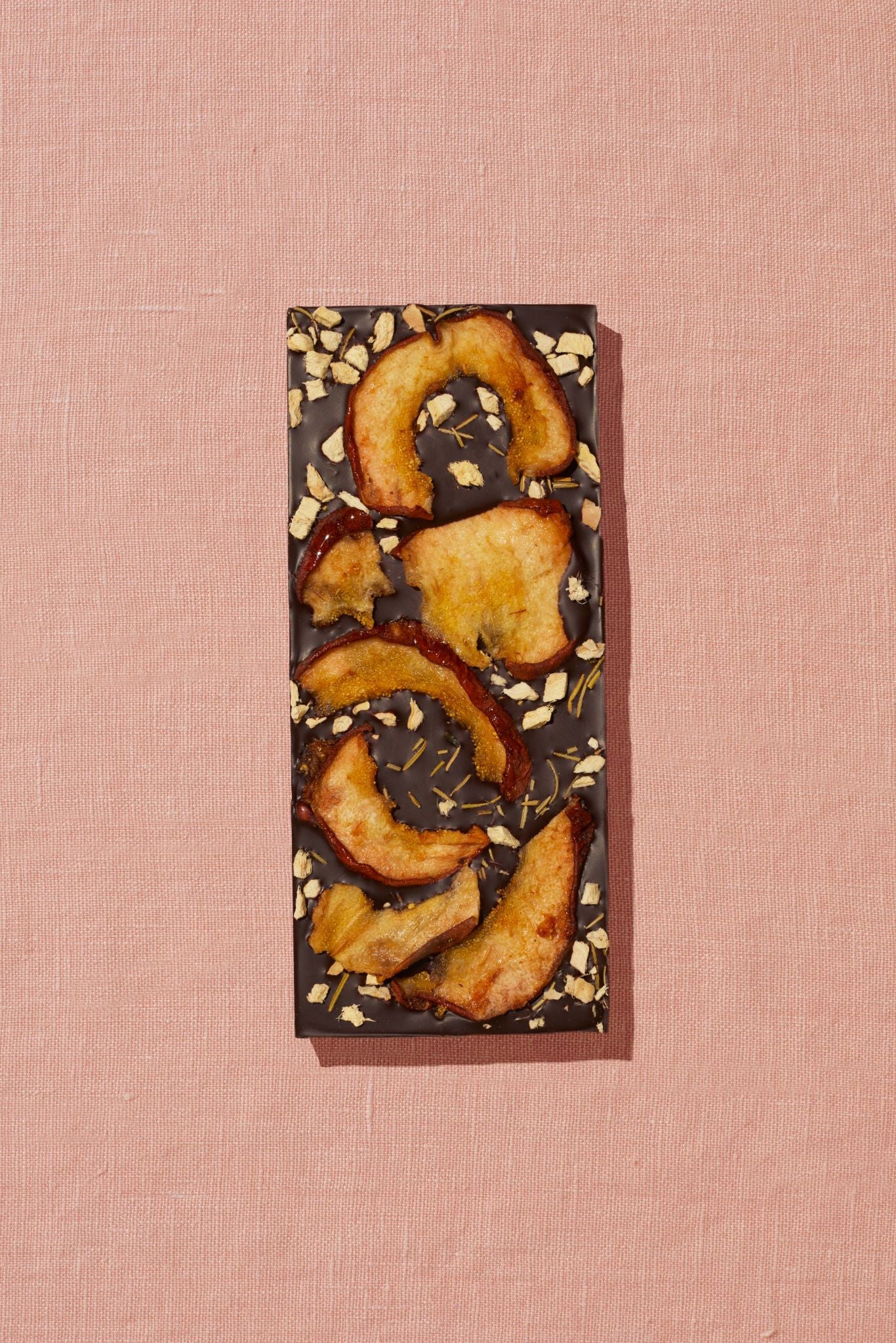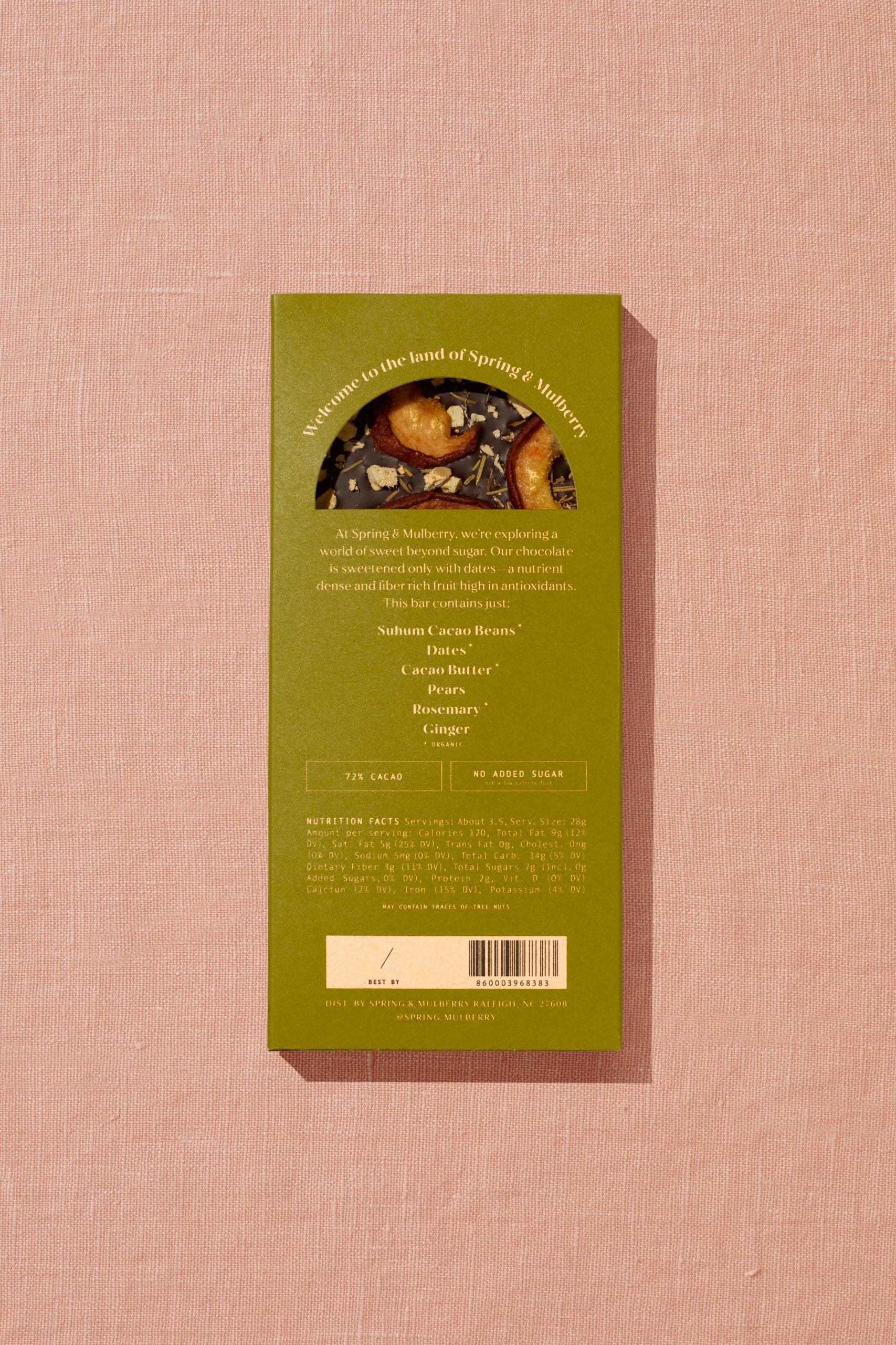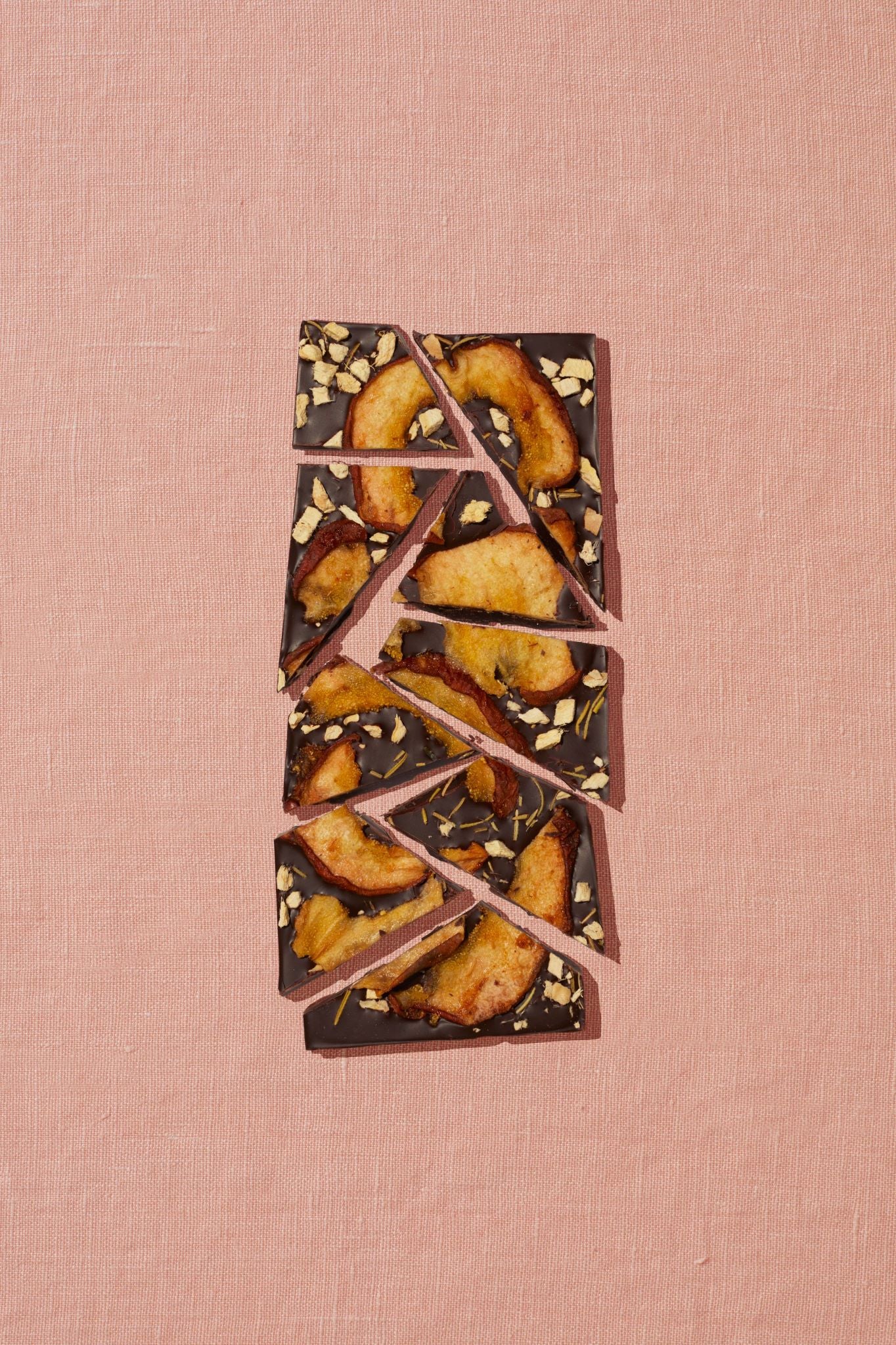 Bar 08
Date Sweetened Chocolate
Pear, Ginger, Rosemary
MADE WITH 72% CACAO
0 GRAMS ADDED SUGAR
Tastes Like
Mellow sweetness, wood, and earth
Feels Like
Warming up the hearth
Supple pears, freeze-dried ginger, and aromatic rosemary sprigs blanket our date-sweetened chocolate for an earthy flavor with a zesty finish perfect during winter's chill.
NET WT 3.25OZ (80G)
No Added Sugar
Because there's more sweetness out there.
Organic, Wherever Possible
Unless we face supply disruptions.
Plant-Based
Fruits, nuts, florals, and cacaos are the foundation.
Naturally, Gluten-Free
Naturally free of wheat proteins, making it more inclusive for all.
Suhum Cacao Beans*
Dates*
Cacao Butter*
Pears
Rosemary*
Ginger
MAY CONTAIN TRACES OF TREE NUTS
Store in a cool, dry space
Your kitchen pantry is perfect.
Refrigerating or freezing may cause blooming
Perfectly safe, but slightly unsightly.
Consume to your heart's content!
Preferably in the company of good friends, basking in the glow of the setting sun.
You say it best
"Better than a kiss under the mistletoe - buying this for all of my friends this holiday."
— DAVID
"The pear and rosemary are such a lovely combination.... and the ginger adds a surprise zing on the finish."
— GENEVIEVE
Why we love this flavor
01
Pear
An apple a day might keep the doctor away, but pears are packed with potent powers. Just one offers 22% of your daily fiber, helping to manage blood sugars and digestion. They're also packed with copper — a collagen boosting mineral that makes the skin glow.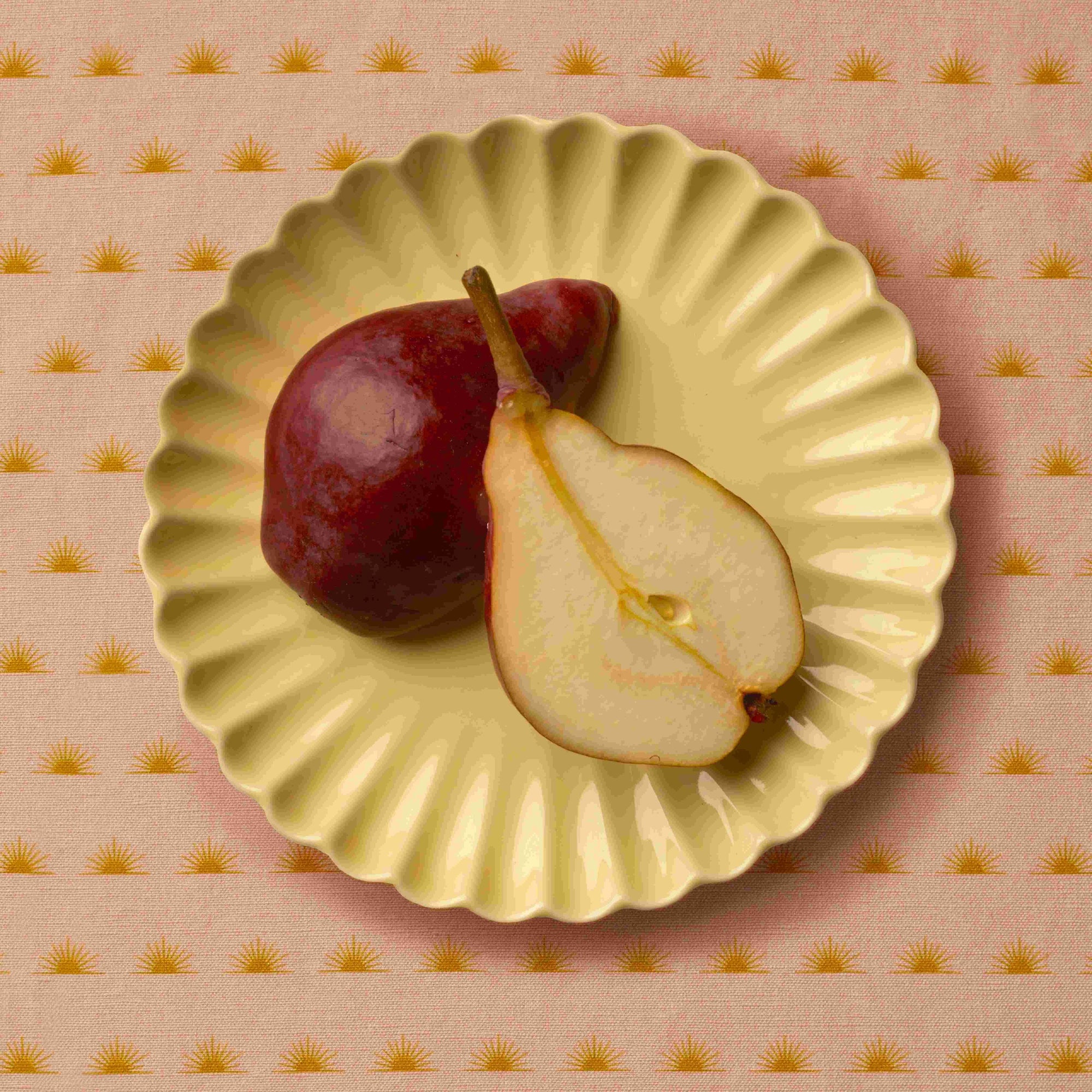 02
Ginger
Handled with artful discretion, ginger is the secret spice that provides a "je ne sais quoi" to any dish. It's leading compound, Gingerol, offers anti-inflammatory, mood-boosting, and digestive benefits. Zing!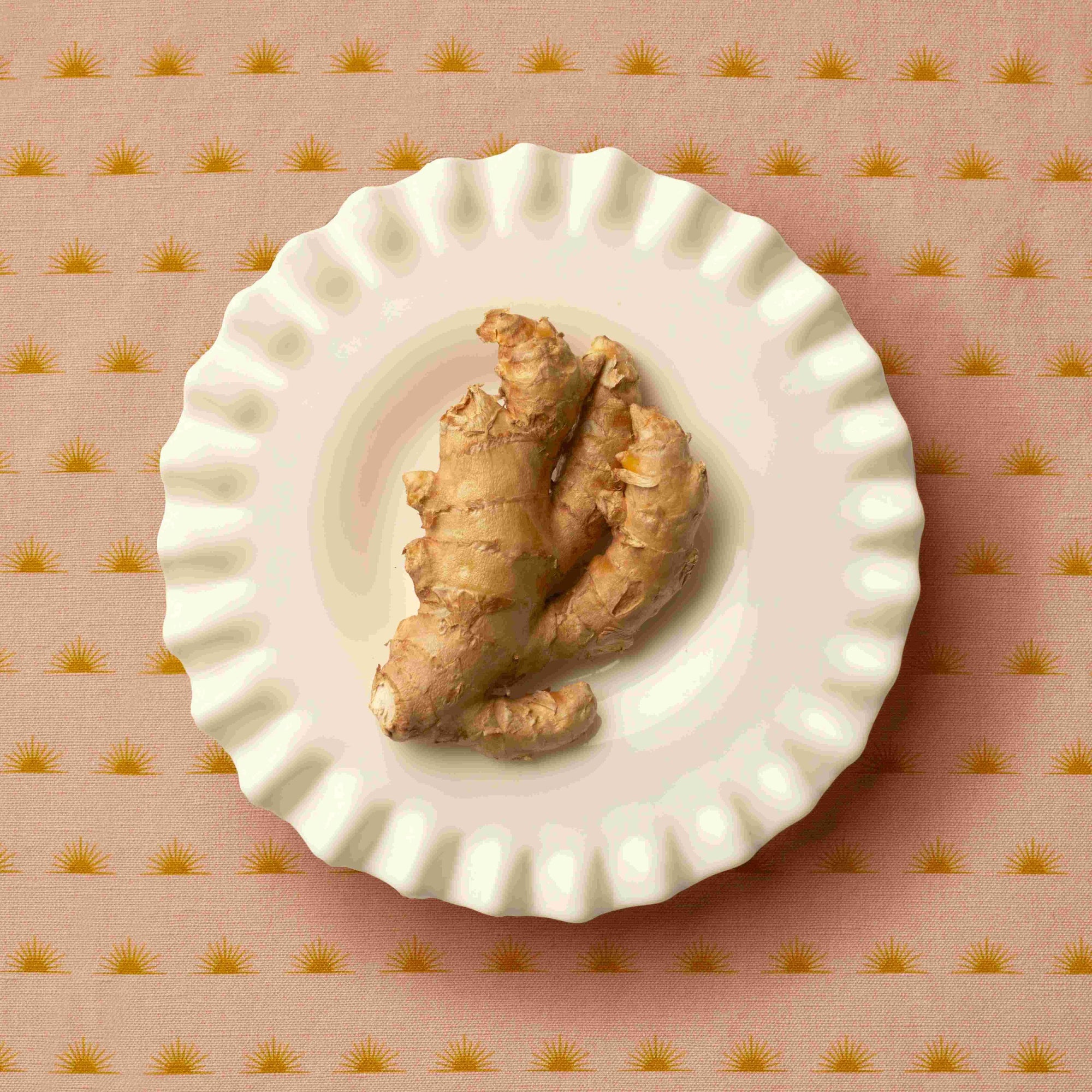 03
Rosemary
This aromatic, evergreen shrub has been used in medicine, perfumery, and culinary applications since the Greek and Roman times. It's incredibly rich in phytochemicals, which protect from free radicals and prevent oxidative stress. Plus, it's delicious!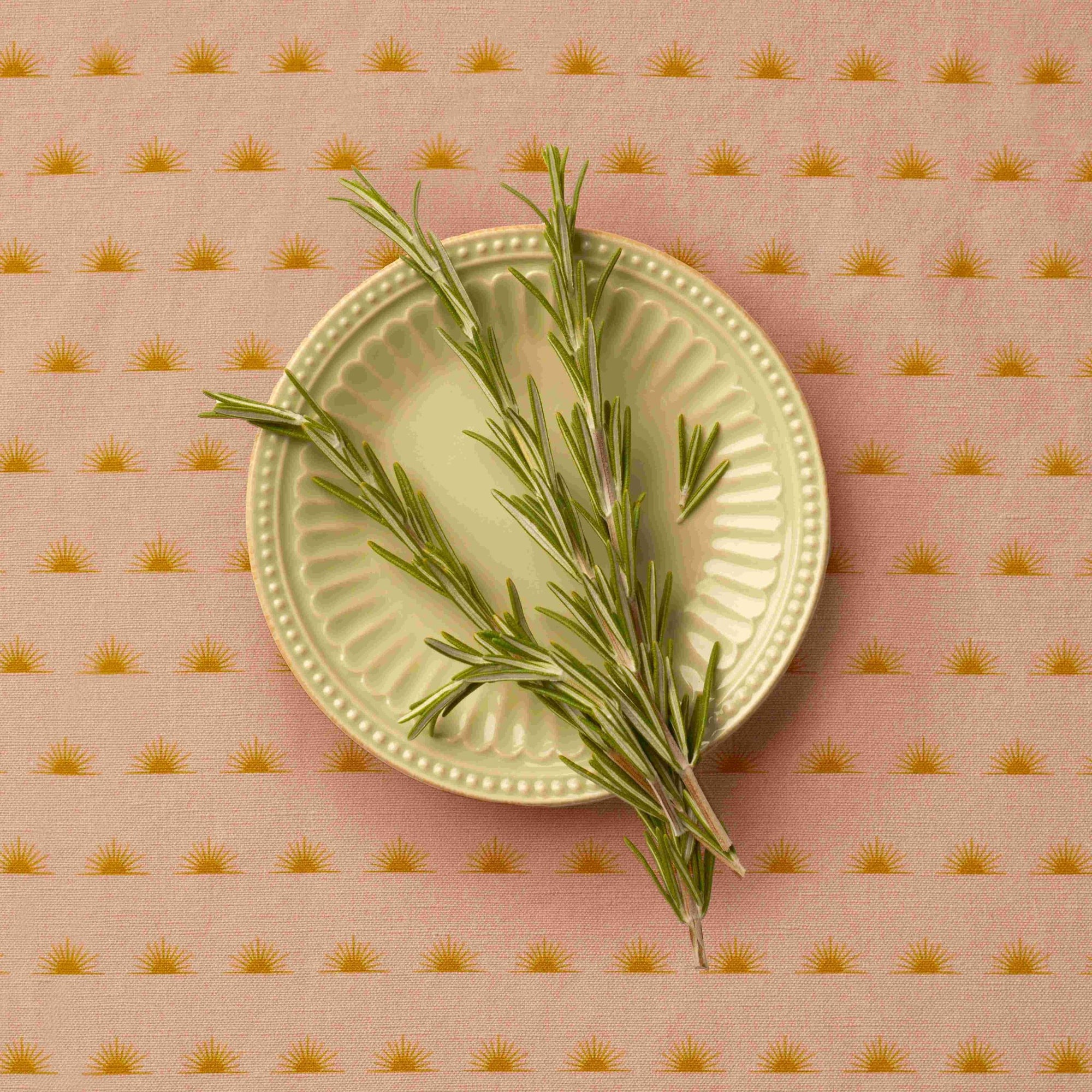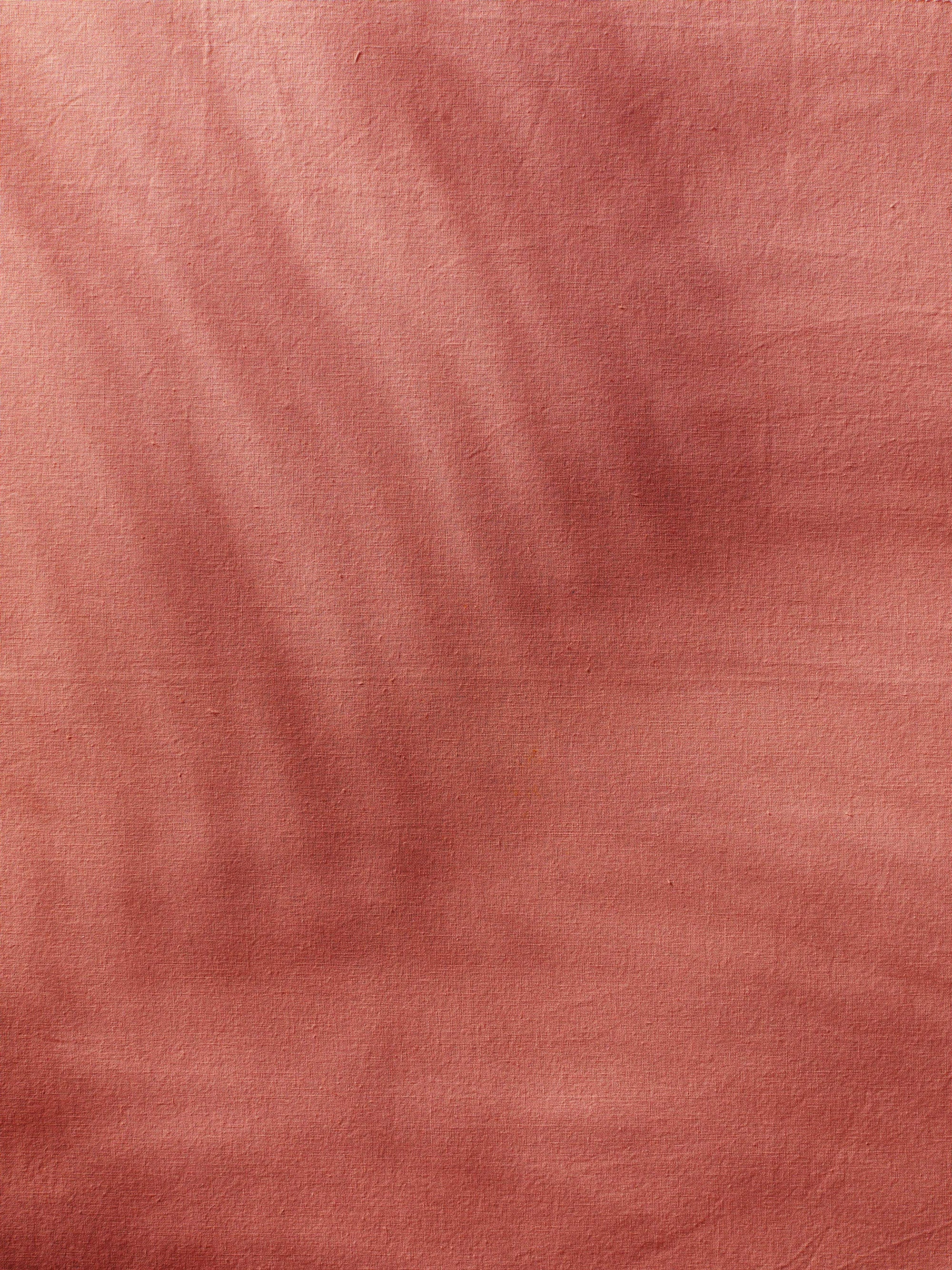 Send a Little Sweetness
Our most popular flavors are ready-to-gift